What a difference 12 months can make. This time last year Arsenal fans were humiliated after a humbling 8-2 defeat at the hands of Manchester United.
The Gunners had played three games, picked up just one point and had conceded 10 goals as manager Arsene Wenger looked to secure a strong start after selling Cesc Fabregas, Gael Clichy and Samir Nasri.
One year on and Wenger has once again lost two of his most influential players in Alex Song and Robin van Perise. Yet, after three games they have not conceded a single goal, have five points to their name and look a far more cohesive unit.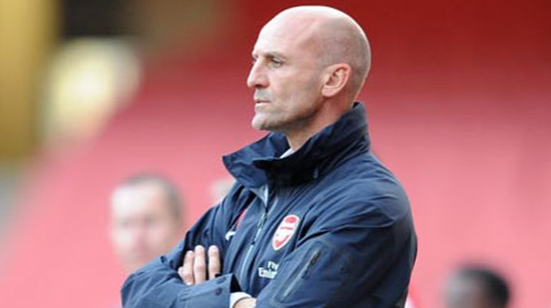 This new found steel can perhaps be credited with the promotion from the reserve ranks. Not in a player, but a coach.
Last season Steve Bould worked with the Under 18's as he looked to bring through another generation of talented Arsenal players. This year he steps into the role previously held by Gunners legend Pat Rice as he looks to help Wenger build a side capable of challenging for the league title.
Bould won nine trophies in his time as an Arsenal player, forming the legendary defensive unit alongside Tony Adams, Nigel Winterburn and Lee.
The influence of the 49-year-old has been clear at the start of the season. Per Mertesacker suddenly looks like a player worthy of winning 81 caps for Germany, while Carl Jenkinson has excelled as he deputises for Bacary Sagna who is still recovering from a broken leg.
Kieran Gibbs is back from injury and playing well as is Tomas Vermaelen; the Belgian already speaking in glowing terms about influence of Bould.
"Steve is really good to work with, especially for defenders as he has been a defender himself," Vermaelen told the official Arsenal website.
"He knows what it is all about and gives us a lot of tips. He works a lot on the shape of the team and that is very important, so I am very happy he came to work with the first team.
"I think having your shape right is one of the most important things in football, whether you have the ball or don't have the ball. We are working really hard on that and Steve does the job really well."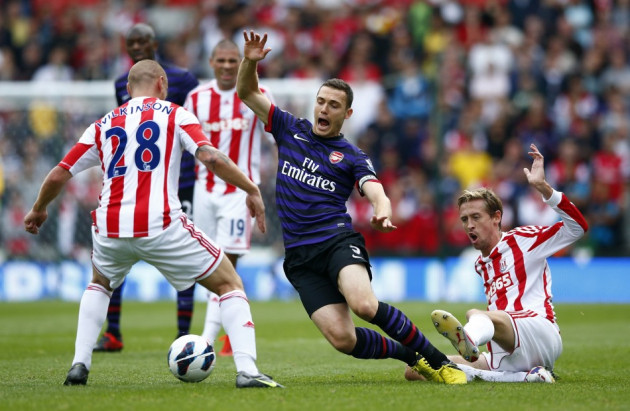 Goalkeeper Wojciech Szczesny also revealed that Bould brings a different style to that of Rice.
"Steve likes to shout at players and keep them on their toes which some of us need. Pat was like our father and he didn't want to scream at us. Steve is a little bit different."
Sometimes this is exactly what is needed from the sidelines. Bould has seen and done it all in his playing career and will immediately demand the respect of the players.
The fact Wenger decided to keep Mertesacker in the side against Liverpool, despite Laurent Koscielny returning to fitness, shows that there is a new continuity in defence.
Bould was part of a back five, along with David Seamen, which had an understanding with one another, they trusted each other and the famous song "1-0 to the Arsenal" was born.
With the added attacking flair of Santi Cazorla, the finishing ability of Lukas Podolski and the potential of Olivier Giroud, Arsenal have plenty in attack.
These three new signings supplement the impressive options of Abou Diaby, Mikel Arteta, Jack Wilshere, Aaron Ramsey, Theo Walcott and Alex Oxlade Chamberlain.
Last season Arsenal conceded 49 league goals, if the defence remains as miserly as they have been so far this year, then there is no reason why they cannot be in the title race come April. If they are, then Bould will almost certainly have played a major role.