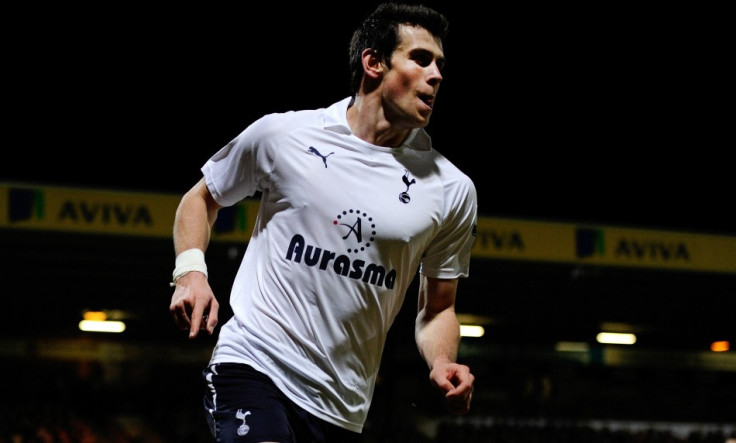 Arsenal legend Martin Keown believes Tottenham are now the finest team in London and that is largely down to the fact that Harry Redknapp retained Luka Modric and Gareth Bale in the summer.
Tottenham are currently five points clear of Arsenal and four ahead of Chelsea having played a game less than their London rivals, and the aforementioned Keown believes Redknapp's side are evidently winning the battle of the London juggernauts this season.
Where Arsenal lost Samir Nasri and captain Cesc Fabregas, Tottenham retained their two leading players in Bale and Modric despite apparent interest, and Keown believes that has made the difference between Arsene Wenger and Harry Redknapp's respective sides this season.
Keown believes Bale in particular has been instrumental in Tottenham's rise up the Premier League and is inevitably the envy of their rivals Arsenal and Chelsea, both of whom will be hoping Barcelona sign the White Hart Lane star in the not too distant future according to the former Gunners' stalwart.
"While Spurs kept two players, Arsenal lost two." The former Highbury stalwart told the Daily Mail when discussing where the supremacy lies in London at the moment.
"That has made a significant difference to the teams (Tottenham and Arsenal).
"(Gareth) Bale is not an international globetrotter, which helps. He seems happy to play for Harry, when he could be in the Barcelona team now. One day he will be. Arsenal and Chelsea will be very happy when that day arrives. Bale plays like he has two engines. An incredible sight."
The Arsenal hero concluded: "With Bale, as much as it pains me to say it, they (Tottenham) will finish No 1 in London. Parker has been significant, too, but I still don't think Spurs will go higher than this current position."