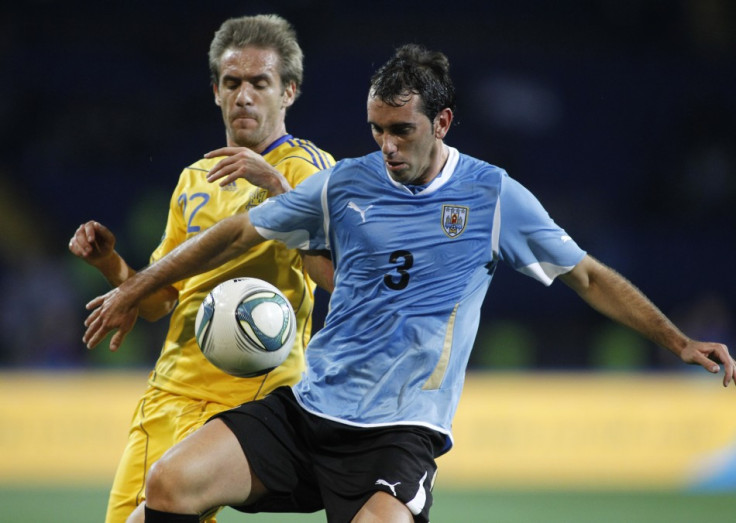 Diego Godin's agent has claimed that the Uruguayan defender has had contact from Chelsea, Liverpool and Arsenal in preparation for the January transfer window, though no concrete offers have been made for the star yet.
Godin has starred for Atletico Madrid since moving to the club from Villarreal in 2010, and has attracted attention from numerous clubs around Europe since.
With a worth of around £12 million, the 25 year old is hot property for most top English clubs, and while Chelsea, Liverpool and Arsenal have all been connected with the star, his agent Diego Heredia Triguero has admitted that contact with all three clubs have been made.
"As I said, Godin is talked about a lot in England, there are clubs like Chelsea, Liverpool and Arsenal who are also quite careful about certain players," he explained.
"I've spoken a little to all of them. But real negotiations have not yet been launched."
Liverpool have recently shown a favouritism towards Uruguayan players. With the likes of Luis Suarez and Sebastian Coates already settled in Merseyside, and the club coming to an agreement with Nacional to become a first point of call for player transfers, the Reds are in the market for players from the football rich country.
Uruguay have shown they are a force to be reckoned with throughout the world, coming as close as the semi-final of the 2010 World Cup and winning the Copa America in the next year. Because of this, Arsenal and Chelsea have been alerted to the somewhat untapped market, but Arsenal appear more likely to come forward with a bid as they look to build on their defensive options in January.
The Gunners came close to bidding for Gary Cahill in the summer, but his release clause of £17 million was deemed too expensive by Arsene Wenger. At just £12 million, Godin would be a cheaper option, and could provide much needed support for if defenders Per Mertesacker and Thomas Vermaelen became injured.
So with the battle looking set to be down to Arsenal and Liverpool, Godin might prefer to go to a club that can offer immediate Champions League football, putting the north London club in the front line over their top four rivals to land the star.