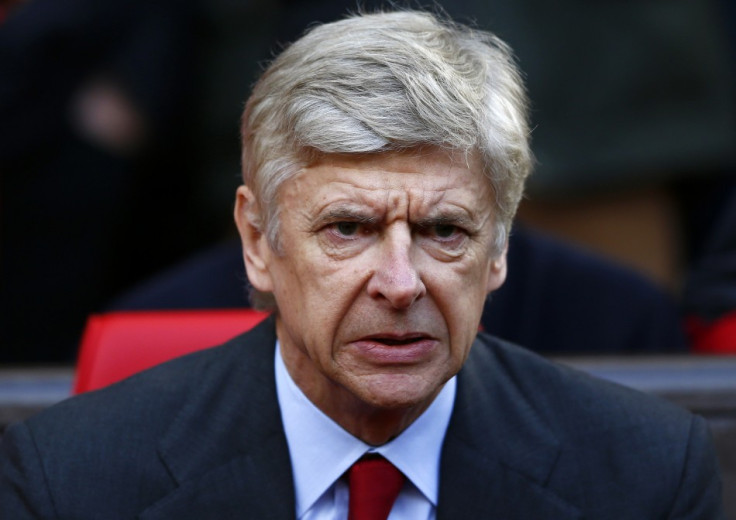 Arsene Wenger has defended his decision to take off Alex Oxlade-Chamberlain and not use Jack Wilshere in Arsenal's 0-0 draw with Aston Villa at the weekend.
Chamberlain started the match but failed to make an impact and was replaced by Andrei Arshavin late on in the second-half, while Wilshere remained an unused substitute throughout the game. Wenger also replaced lone striker Olivier Giroud with holding midfielder Francis Coquelin in the dying stages. All this led to some section of the Gunners' supporters chanting "You don't know what you're doing" towards the dugout but the Frenchman is confident he made the right calls.
"I have managed for 30 years, including 1,600 matches and 200 in the Champions League, so I must have been a bit lucky!" ESPN quoted Wenger as saying, "Alex has not played a lot recently and lacks a bit but he was dangerous in patches. He's a very talented boy who I believe will be a great player. But he's learning his job. He's 19 and there will be ups and downs, so you need patience."
"I'm relieved Jack had no setbacks (after his return from ankle and knee injuries) but he had some inflammation - a bit of scar tissue - and the rest here will help us get rid of it. He has not played for 17 months until recently and people forget what that means. It's massive. It would have been more dangerous in weather like that to bring Jack on. It made sense here not to play him," Wenger added.
The 63 year old also revealed he intended to spend money made available from the new £150m shirt sponsorship deal with Emirates.
"It (the deal) means the people who invest in us believe we are doing things in the right way. So it's first a credit in the way we do things and, after that, we will try to use the money intelligently," the Daily Mirror quoted the manager.
Arsenal travel to Merseyside to take on Everton in midweek.