Mikel Arteta insists that he and Santi Cazorla have both found it very easy to adapt to life at Arsenal, with a good manager and welcoming squad giving the pair support and a familiar style of play as they aim to become great players for the side.
Arteta was purchased at almost literally the last minute of the summer transfer window in 2011, and had to endure the Gunners' worst start to a season in over 50 years as he settled into life at the Emirates.
Since those difficult days for the club, as they attempted to bounce back from the loss of Cesc Fabregas and Samir Nasri, Arsenal have made some smart purchases in the transfer window, including Cazorla, and now look a very tight-knit group as they push to end their trophyless run.
And as Cazorla and Arteta both spoke to AS newspaper in Spain, the pair had nothing but praise for the way that those at Arsenal welcomed them into the fold.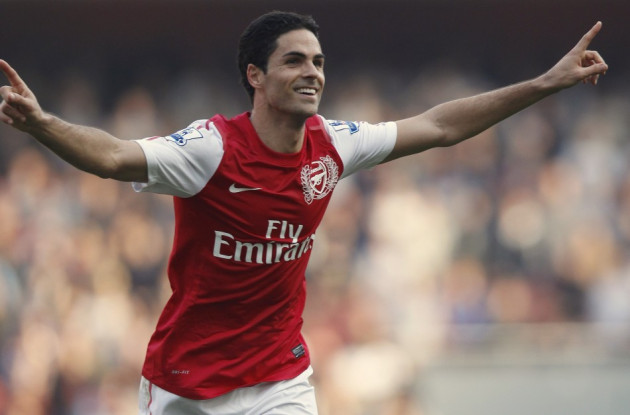 "I first went to France and came here when the Premier League was not well known in our country," Arteta said. "But Santi will not have any problem adapting because if there is any club that fits his game, it is Arsenal.
"We do things very similar [at Arsenal] to how we do in our country."
Cazorla added: "It is good, the team plays well and it hasn't been hard to adapt."
Arteta, who took on a role as a defensive midfielder this season after being more of a playmaker earlier in his career, said that the move towards playing a tiki-taka style of football has made it easier for the Arsenal man to adapt to playing in different positions.
"We had to reinvent ourselves after the sale of Song," he explained. "He had that role in the team and now, with Cazorla's arrival, the thing is to give prominence to him, he wants the ball and we have to pass it to him.
"The coach asks us that we do this; give Cazorla more freedom and help him find and create those opportunities where he can do damage. If that happens, we can all play tiki-taka style football."
Cazorla also touted Arteta as a big leader at Arsenal, claiming that the Spaniard has a lot of influence off the pitch as well as on it.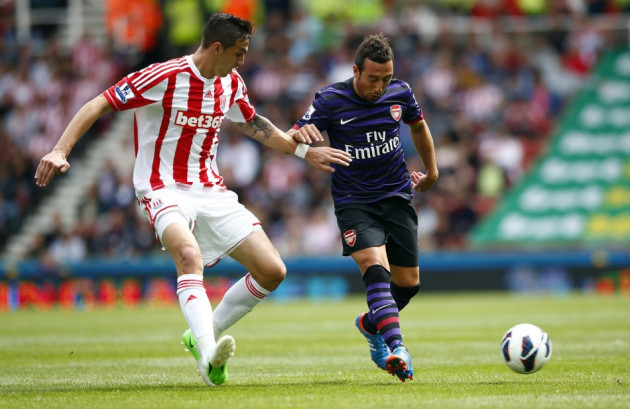 "Upon arrival, I was a little surprised the level of respect that he had in the dressing room," Cazorla admitted. "But when I saw him with the group and in the field is obvious that almost all the players consider him captain.
"You [Arteta] are a leader. I'm no good at that, nobody would listen to me! But when you talk they listen. You're already a leader of the team and we're inspired by your will to fight for everything."
Arteta quipped in response: "I wish! In the group I am well aware that there are fourteen or fifteen nationalities, each with a different culture.
"At the same time they need to treat each one in their own way. It is difficult for groups like this, but the squad is full of nice people, and no one feels the need to be above the rest. Last year we had [Robin] Van Persie, but even he is a regular guy. Each person has their place in the team if the atmosphere is right."