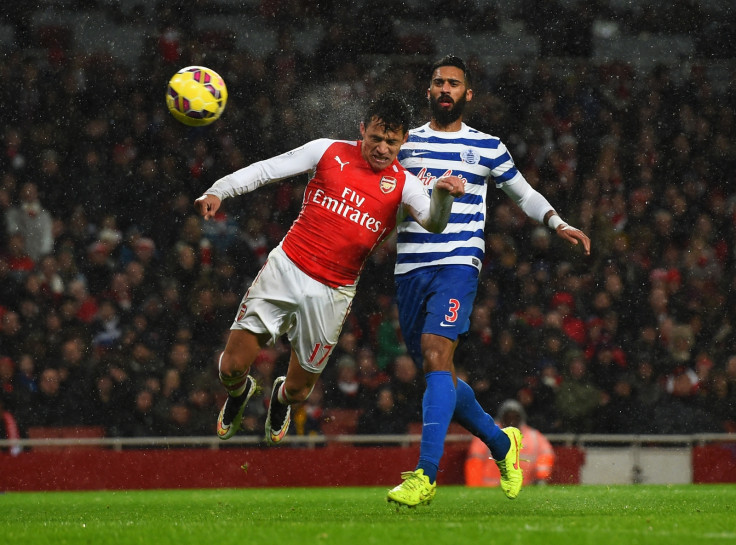 Arsenal star Theo Walcott believes the club's current squad would "probably" beat manager Arsene Wenger's Invincibles team due to the big impact Alexis Sanchez's work-rate has made.
The England international joined the Gunners from Southampton in 2006 at the age of 16.
At that time, the Gunners still had much of the Invincibles squad who won the Premier League in the 2003/04 season without losing a single match and included Thierry Henry, Robert Pires and Dennis Bergkamp.
Walcott has since shared the dressing room with other formidable attackers, such as current Manchester United star Robin Van Persie, but he believes no one was as good as the current players.
"When I came, it was Pires and Ljungberg, Bergkamp, Thierry and Reyes - that's some attacking force as well. I think this squad probably does beat it, but we need to prove it first," he said to Arsenal's official website.
"[When] we go and achieve a little bit more than winning the FA Cup, then I think we can stand up and say this is the best attacking line up we've ever had."
The Arsenal forward believes Sanchez's arrival from Barcelona last summer has been key to the Gunners' improvement as the Chile international's work-rate has forced the rest of the squad to work harder.
"You see somebody working so hard and it makes you want to try to back him up," he said.
"When you see what he does off the pitch, behind the scenes at the training ground, and how much work he puts in, all the players just stand up and think: 'Yeah, I need to a bit more as well then.'
"It's about getting that balance right. We told him during the Christmas period to relax a little bit but he still cracked on with his gym work. He's that sort of person - nothing will make him tired. It's healthy to see, because the Premier League is very fast, but he's coped with it fine.
Sanchez has scored 18 goals in all competitions this season and he has provided nine assists.
Walcott said: "He is amazing because he spots things that a lot of players won't. I tend to make my runs off the ball and he is always looking for that. He drags more players on to him, which creates more space for other people and I do the same thing.
"It is a great balance and once I am fully fit, I think it is going to be some force for the Premier League to handle."