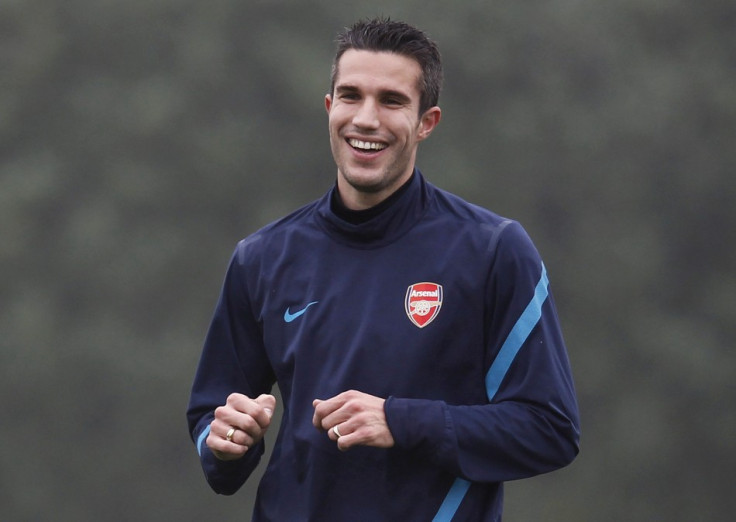 Are Real Madrid bidding to net Robin van Persie?
The latest grapewine is that Jose Mourinho is exploring the possibilities of signing the 28-year-old Dutchman in case his contract talks with Arsenal are stalled, according to the Mirror.
Madrid bosses are well aware that if Van Persie fails to strike a new deal with the Gunners by the end of the season, he'll have just 12 months left at the ­Emirates before becoming a free agent, the report has noted.
The paper has quoted sources close to the striker as saying that he is open-minded about the future plans. He believes that his presence and current form will help the Gunners regain their glory to an extent.
But Van Persie wants any discussion on such matters be left to the end of the season as he wants to ensure that the Gunners are heading in the right direction in terms of success on the field and making the right choices when it comes to the quality of the new signings, the Mirror report has added.
The Arsenal forward has been with the club for the last seven years. And if the talks over a new contract fail, the North London club will be tempted to sell rather than lose him on a free transfer in 2013, the report has noted.
Van Persie is reported to be on the radar of Manchester City too. City might be willing to offer him £250,000-a-week, the Mirror has said.