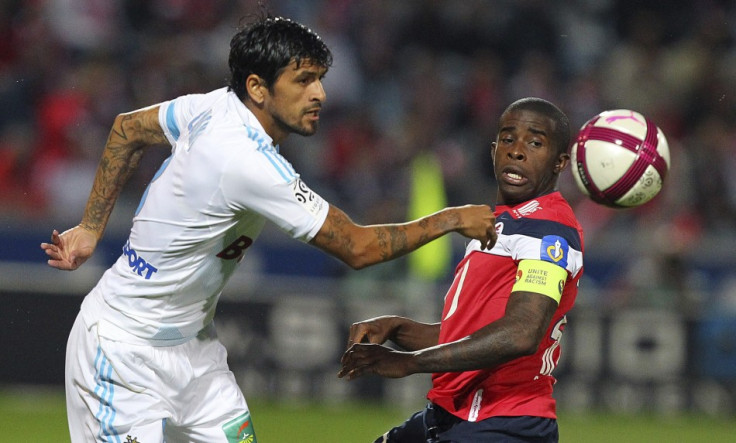 Arsenal target Lucho Gonzalez has concrete plans in place to leave Marseille in the next transfer window, according to his agent, as clubs begin to get ready for January.
Gonzalez has struggled for playing time with the French outfit, and has been on the bench during the club's most recent matches, suggesting a rift might exist between the player and coach Didier Deschamps.
And the 30-year-old, who Arsenal have been chasing for some time, is already planning his departure from the side six weeks before the window opens, according to Federico Simonian.
"He wants to leave," Simonian told L'Equipe.
"He wants to play in a championship that is better than Ligue 1."
Arsenal have generally targeted younger players in transfer windows past, but Gonzalez would be an apt replacement for Cesc Fabregas. While Wenger already has Mikel Arteta on board, the squad are really missing their playmaker, and will be looking for more back up as they push for a top four spot.
Wenger wanted to take Gonzalez on loan in the summer, according to Deschamps, with the Frenchman claiming that such a deal was not possible for the club.
"I talked to him and the one that really interests them is Lucho Gonzalez," Deschamps said at the time.
"Arsene Wenger believes that he is a great player who could be useful to his team even though he does not fit in with his recruitment policy [due to his age].
"He wanted him on loan but it was not acceptable to us, there are no negotiations."
Arsenal will have a busy month ahead of them in January, and the club won't just be looking at which players to keep, but which ones to sell as well.
Theo Walcott, Robin van Persie, Andrey Arshavin and Johan Djourou are all coming towards the end of their contracts with the Gunners, and will be available for free transfers in the 2013 summer.
And while Arsene Wenger has always been particularly frugal in transfer windows past, after the big money sales of Fabregas and Nasri, the Arsenal manager has some money to play with, and qualification for next season's Champions League is also very important to keep revenue streams coming into the club.
And if Deschamps' claims that Arsenal tried to get Gonzalez on loan are accurate, the club may indeed decide to go all the way and make a permanent bid for the former Porto man in January.