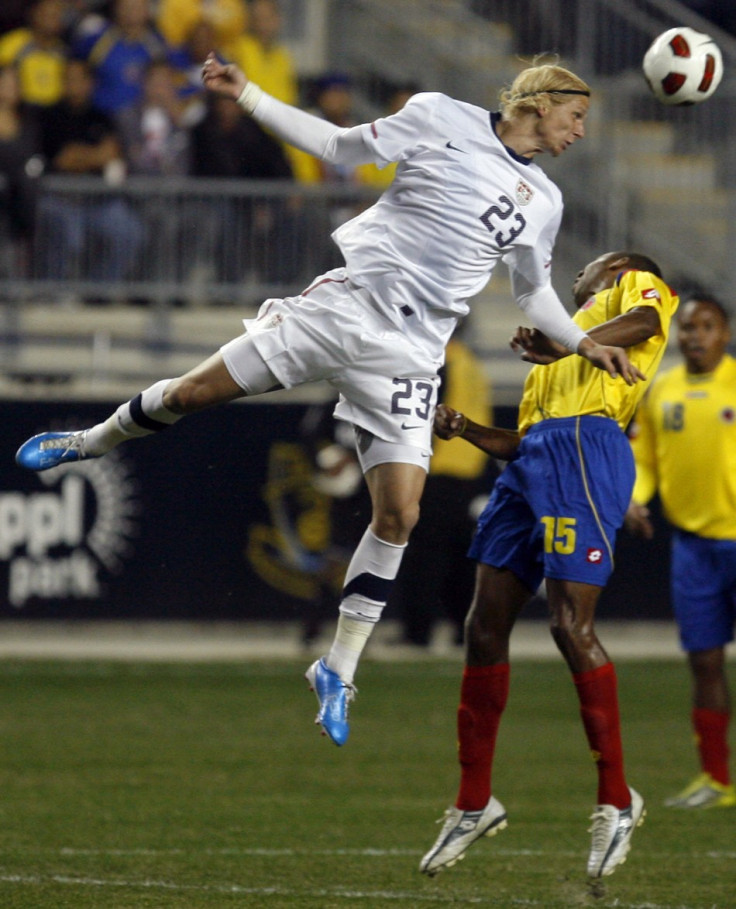 Arsenal are yet to make an official approach for American winger Brek Shea, according to the starlet, after he finished a successful stint at the north London club and returned to the MLS.
Shea was training at the Emirates while his current side, FC Dallas, began their off season. After a month with the Gunners, the 21 year old returned to his club in December, and while he has yet to be offered a deal, Shea is confident that he can hit the levels required to play in the Premier League.
"We didn't really talk about that," he told Goal.com. "They [Arsenal] were just trying to get me better [right now].
"It definitely showed me what it takes to play at the next level. The experience helped me a lot about certain situations [on the field] and I learned from it."
Arsenal are always on the lookout for up and coming talent, and at just 21 years old, Shea has been on the scoring trail for Dallas since moving into senior football in 2008.
US team coach Jurgen Klinsmann also weighed in on Shea's performances in America lately, saying that the youngster still has a way to go to prove he can be a player for Arsenal, but he has the commitment to do it.
"What he needs is consistency and he needs is to work 24/7 on what he's doing," he said.
"What he needs to do is improve on many levels, but he has a lot of talent and that is why European clubs are looking at him.
"You need to move out of your comfort zone, you need to move out of your environment. That's the way you learn.
"So if you go to England or you go to Germany or Brazil to train, the key is that you are getting out there and getting experiences."
Arsenal have so far been relatively quiet in the transfer market this month, with Thierry Henry being the club's only signing on a loan deal. Arsene Wenger admitted this month that the side would be on the lookout for a left back, but so far the club have yet to make any bids for players.
While Wayne Bridge was said to be on the Gunners' radar, Wenger denied any official approach has been made for the Manchester City defender.