Arsenal have taken Morocco midfielder Alharbi El Jadeyaoui on trial, claims the player's club Angers.
The 26-year-old, who had been previously linked to Blackburn Rovers, will spend the next two days in north London, looking to impress Arsene Wenger. The Gunners have had the player watched on several occasions and now believe he has the potential to play in the Premier League.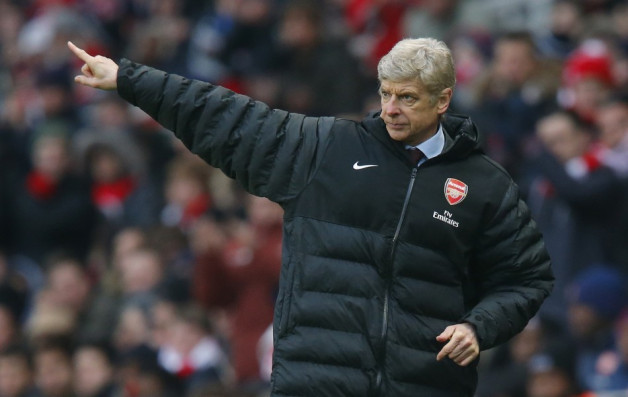 Wenger has already signed France U-20 striker Yaya Sanogo from Auxerre this summer and has now returned to Ligue 2, looking for another potential signing. Angers are happy to let El Jadeyaoui head for England and will not stand in his way, if Arsenal decide to offer him a contract.
"For Alharbi, this is something else. We're not in a negotiation phase yet. Arsenal have watched him many times, with Morocco as well. We thought it would be nice for him to spend time in England. It is rewarding for him and it is rewarding for us," Angers general manager Olivier Pickeu pointed out.
El Jadeyaoui made 16 Ligue 2 appearances last season, scoring four times.
Meanwhile, Arsenal wing-back Bacary Sagna has revealed he is ready to play as centre-back in competitive games, if required.
The Gunners are short on numbers at the back, after releasing Sebastien Squillaci and loaning out Johan Djourou. With Thomas Vermaelen injured, Per Mertesacker and Laurent Koscielny are the only regular centre-backs available for Wenger.
Sagna filled in at the heart of defence on the club's summer tour of Asia and last week's Emirates Cup match against Galatasaray. And the France international is ready to continue that role, to help out the club.
"Playing at centre back started last [season. Laurent Koscielny was injured at Sunderland and the coach came to me asking if I wanted to play centre back because we had no cover. I just went for it and tried to adapt as quickly as possible," Sagna said.
"On the pitch everything is different [when you play in a different position]. It's OK for me. It's different but I love learning. I see myself as a right back but if I have to cover sometimes or play centre back, I will do it for the club, my team and myself as well," the 30-year-old added.