Thomas Vermaelen insists he is committed to Arsenal for the long term, with the defender revealing it has been a lifelong dream to play for the north London club.
At a time when the Gunners are facing a very uncertain summer, with Robin van Persie and Theo Walcott entering into the final 12 months in their contracts, the side will be looking to shore up any loose ends as they aim to win their first trophy in over seven seasons.
But Arsene Wenger won't need to worry about Vermaelen leaving for seemingly greener pastures, with the 26 year old admitting he feels like his dreams have come true after his more to the Emirates from Ajax in 2009.
"I have no intention of leaving this club," he told the Sunday Mirror.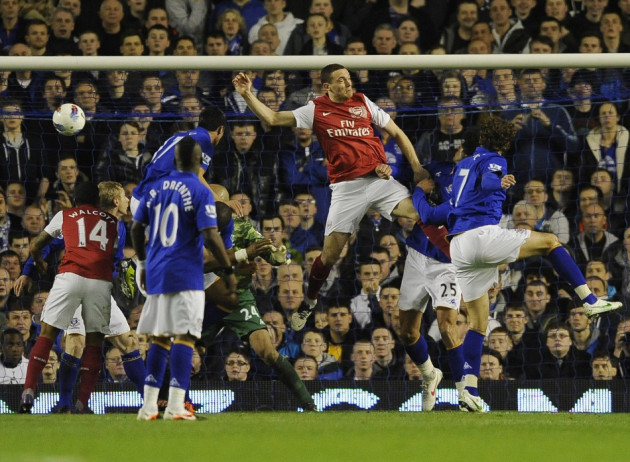 "I feel at home in London and I feel that I have become a real Gunner. Arsenal is my club. In my eyes, they belong to the absolute elite of European top clubs.
"We are going for the Champions League again and this team can grow further.
"When I was young, I dreamed of playing for Ajax and Arsenal. Both dreams have come true."
Vermaelen also sang the praises of Wenger, who has now been in the managerial position at Arsenal for 16 years.
"I have never known a manager so loyal to his players," he explained. "He shows immense trust and has shown incredible loyalty towards me.
"I was sidelined for a long time with two nasty injuries. But it was under the orders of the manager that the board gave me a new contract until 2015. I can't describe the joy that gave me."
Vermaelen has been an integral member of Arsenal's defensive line up, and while the Belgium international was injured, the Gunners' results suffered.
After staging their poorest start to a season in over 50 years, Arsenal recovered to move up to third in the Premier League table. The side face Stoke, Norwich and West Brom in their final fixtures of the season, and will be hoping to stay on top of surprise success-outfit Newcastle for automatic Champions League qualification.