Former Arsenal winger Adrian Clarke has called on the club to break their wage ceiling to re-sign Theo Walcott, as the winger continues with contract talks with Arsene Wenger.
Wenger insisted today that Walcott would most definitely sign a new deal with the Gunners by Christmas, but the winger looked slightly frustrated last night as he refused to answer questions relating to why the Frenchman hadn't started him in many games this season.
Walcott was on fire last night, scoring for Arsenal as they looked to get some points on the board in the Champions League group stages. Despite limited starts this season, he's already scored eight times, and is touted for big things with England as well.
And Clarke believes that it's no longer acceptable for Arsenal to refuse to give in to the man who could be a future star for the club.
"It comes to a point where you have to bend a little," he told Talksport. "Arsenal have really good principles. They don't break the bank for anybody, they're not held to ransom and they've got a strict wage policy.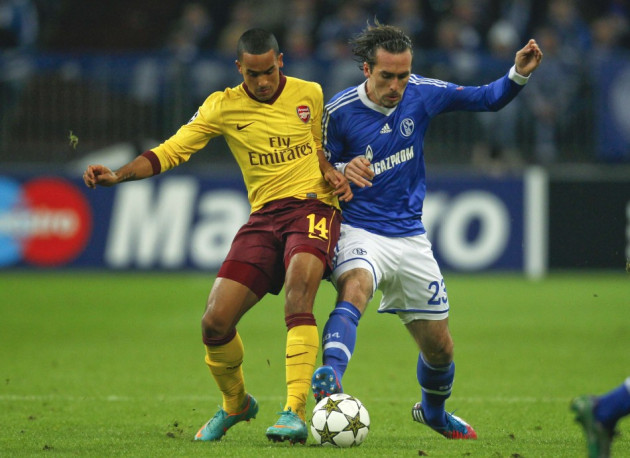 "They don't like to favour one player over another but sometimes you have to keep hold of your best players.
"You have to bend it a little bit and restructure so that Theo [Walcott] is happy. I don't think Theo is asking for the earth.
"There does come a point where they have to push the boat out just a little and see if we can give these star men what they want and build a team around them."
Arsenal have gone through some big changes over the last two summers, losing the likes of Cesc Fabregas, Samir Nasri, Gale Clichy, Robin van Persie and Alex Song to teams that can offer more immediate trophies and higher wage bills.
Walcott is believed to be asking for more money than the club are willing to offer him, and also wants reassurances that he will be used in a striker position rather than on the wing.