Arsene Wenger has admitted that Champions League qualification will help keep important players at Arsenal, with Robin van Persie still deciding over his future at the club.
The Gunners sealed third place with a win over West Brom on the final day of the season, fighting off bitter rivals Tottenham to guarantee themselves a spot in Europe's premier competition, whether Chelsea win the Champions League trophy this season or not.
And while Spurs face a nervous wait to see if fourth place receives qualidication for the Champions League, Arsenal can now relax and prepare for next season, and Wenger couldn't be happier with the result.
"I am very proud of this season because we were not only tested on the football front - which as a Club we are used to - but on our mental solidity, unity and solidarity within," he told the official Arsenal website.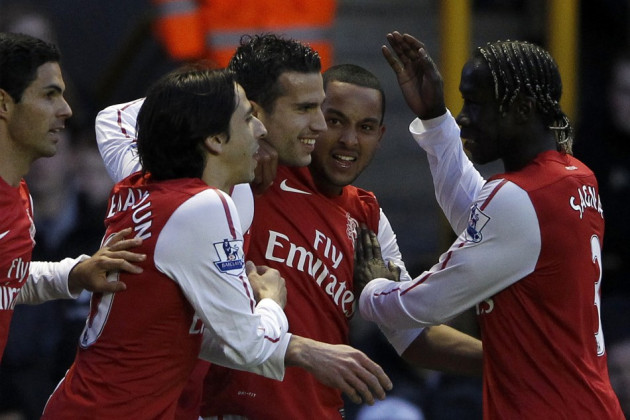 "We were deeply tested, we did not show any weakness, kept united and in the end came back. It is a good lesson for everybody. At some stages everybody was wondering what we were doing."
Wenger acknowledged that Arsenal will be more confident of keeping van Persie as a result of the win, admitting: "It is easier to attract players and to keep them."
The Gunners manager also revealed that Wojciech Szczesny played injured in the match with West Brom, with the Arsenal keeper making some mistakes that were uncharacteristic over the past few games.
"Szczesny has played injured in the last five weeks with a shoulder problem," Wenger explained.
"He gets injected on the day of a game and plays, you cannot maintain your level like that forever. We just decided to do it because there was not long to go. If it was in the middle of the season we would have rested him."
Arsenal will now prepare for their pre-season tour, and will concentrate on getting their injured players back into action, while Theo Walcott will also be a player of great interest with the winger entering into his final 12 months of his contract with the club.