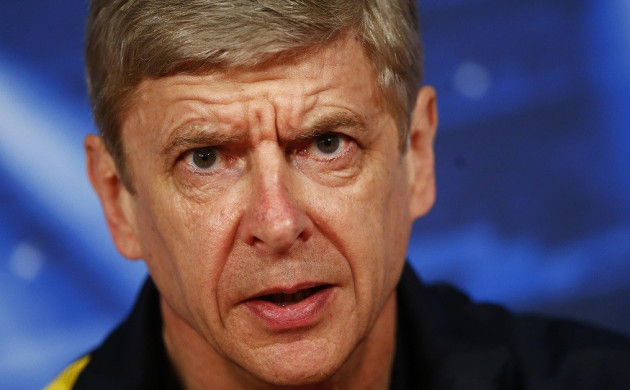 Arsene Wenger has confirmed that he is still hoping to make some additions to the Arsenal squad before the transfer window closes as he prepares to sell misfiring forwards Gervinho and Marouane Chamakh.
Arsenal have struggled to complete deals this summer, only bringing 20 year old French striker Yaya Sanogo to the club, while missing out on Gonzalo Higuain and being left frustrated in their pursuit of Liverpool's Luis Suarez.
Wenger has remained tight lipped over whether there will be another improved offer for Suarez, but did confirm that two of his own strikers would be leaving the club in the coming weeks.
"Gervinho is on a good way to Roma, and Chamakh is on a good way to Crystal Palace," Wenger told reporters after Arsenal lost 2-1 to Galatasaray in the Emirates Cup on Sunday.
The Gunners have seen Tottenham significantly strengthen their ranks with the addition of winger Nacer Chadli, striker Roberto Soldado and impressive Brazilian midfielder Paulinho.
With Manchester City and Chelsea also making numerous additions this summer, Arsenal have come under pressure to make some big name signings in order to once again compete for major honours.
With a Champions League qualifier to be played later this month, Wenger was quizzed on whether he expected any new faces to arrive before such a vital game.
"Let's count first on what is here, and if we can add something then we will do," explained Wenger. "It's very difficult to predict that that will all be sorted out before we play in the Champions League qualifier. I think we have enough quality to achieve it with the players we have at the moment, if we can bring more in before that it is even better."
Arsenal will discover who they will face in the Champions League qualifier on Friday and Wenger knows how vital it is to progress to the group stages of the competition after battling so hard to overcome Tottenham and secure fourth place.
"It's difficult, it's a stressful situation, but we did fight very hard to be in that situation and now it's time to take advantage of the fact we finished fourth and we have an opportunity to qualify," added the Arsenal boss. "Of course it's always a very tricky period but we have the experience, we have done it before."