Artist Maria Eichhorn opens an exhibition in East London - but you can't visit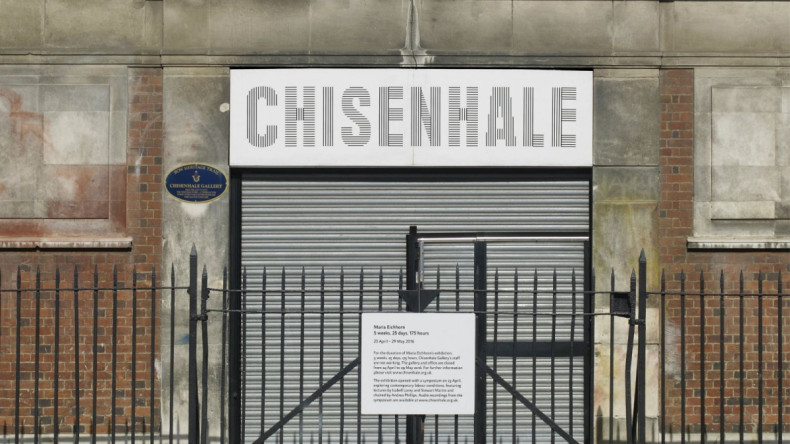 Berlin-based artist Maria Eichhorn's new exhibition at the Chisenhale Gallery in London's East End is running until May 29, except you can't actually visit it.
Why? In the guise of giving us nothing to stare at, but everything to think about, Eichhorn opened her exhibition on April 23 for 24 hours, but then locked the doors to the gallery and sent the staff home on full pay for the duration of the exhibition, with the only stipulation being that they could not work during that time.
Where is the art then you might ask, if you cannot even enter the gallery? Turning the notion of viewing art on its head, in Eichhorn's show, her first solo exhibition in the UK, the gallery and the workers have become the focus.
The title of the show '5 weeks' stems from a series of interviews the artist conducted with the staff at the Chisenhale Gallery and the challenge of the exhibition, according to the gallery notes, is "to ask questions and reassess assumptions about work and leisure and the expectations we may have of arts organisations, artists and how we all work together".
Throughout their time off, any emails that come into the office are being deleted. Considering the gallery director Polly Staple noted to Eichhorn that one of her biggest challenges previously was fundraising, this will surely be a strange existence in which the artwork is now paying for her to do nothing.
Staple and Eichhorn held a day long symposium before 5 Weeks officially 'opened' to discuss the ideas and implications of the forthcoming show, all of which are available online.
"The institution itself and the actual exhibition are not closed, but rather displaced into the public sphere and society," Eichhorn says. "[And] when the gallery's employees come back to work, there will not be a great deal of emails waiting to be dealt with, thankfully."
This is not the first time that Eichhorn has used the gallery as the exhibition itself. She used the budget for an exhibition in Kunsthalle Bern in Switzerland and spent it on repairs and renovations for the building, while leaving the galleries empty.
The whole idea of the exhibition challenges the viewer to decide whether or not this is art, if the work is dependent on doing nothing and there is no real space to go and look at a subject.
It is certainly a strange challenge to the staff, turning them into subjects of idleness, but it should challenge anyone to look at the way they work themselves. Considering most of us spend every waking moment on emails, calls, and social media, even considering the idea of approaching work and leisure in the way Eichhorn is telling us to is intriguing - whether you agree or not.
5 weeks, 25 days, 175 hours is at Chisenhale Gallery, London, until 29 May.