Indian Guru Asaram Bapu Arrested Over Teen Rape Allegations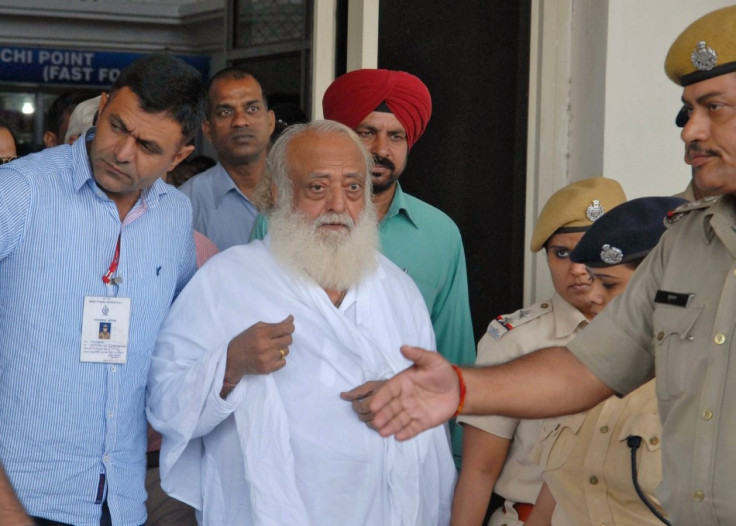 A 72-year-old Indian guru has been arrested on suspicion of raping a 16-year-old girl at his spiritual retreat in India.
Asaram Bapu, a Hindu 'godman' with thousands of devoted followers, was arrested by police at his ashram in Indore and flown to Jodphur after he failed to present himself at a police station for questioning.
The girl's parents have been followers of Asaram for more than 20 years. It is claimed that he asked to see the girl in private at his ashram in Jodphur claiming she was possessed by 'evil spirits', then molested her.
Bapu acolytes crowded into the ashram and even attacked TV news crews when police arrived to arrest him. He claimed not to be physically fit enough to make the journey to Jodphur before officers took him into custody.
A subsequent medical evaluation declared him healthy.
"An opportunity was given to Asaram Bapu for presenting his version regarding the allegation levelled against him by the 16-year-old girl," said police spokesman Jay Pal Lamba.
"The guru reportedly claimed not to be physically fit and wanted more time to appear before Jodhpur police."
After questioning, police will take him to the ashram where the alleged attack took place to quiz him on details of his account.
Asaram claims the allegations are part of a political conspiracy against him.
On news of Asaram's arrest, the girl's father broke a hunger strike he had begun in protest at police failure to bring Asaram into custody. The family are under police protection after receiving death threats from Asaram's followers.
Asaram has 350 ashrams worldwide, where he offers guidance on reaching enlightenment and teaches yoga and meditation.
Earlier this year he caused outrage in India when he suggested that the victim of the fatal Delhi bus gang rape was as culpable as her attackers as she had failed to ask mercy of them and address them as brothers.
On Saturday, a juvenile found guilty of the Delhi attack was sentenced to three years in a detention facility.
© Copyright IBTimes 2023. All rights reserved.