Australia captain Michael Clarke vowed his side would leave no stone unturned in order to remedy their form ahead of the third test in Mohali against India after two woeful defeats in consecutive tests. But after the eight-wicket loss in Channai and an innings humiliation in Hyderabad left the Baggie Green's Ashes hopes seemingly in tatters, they could have afforded a rise smile as England suffered similarly debilitating problems in New Zealand.
An opening morning of a test match akin to Australia's problems in the sub-continent has England on the back-foot in Dunedin and while Andy Flower's men are more than capable of salvaging a win from the first test match despite their predicament, not least the series; the opening day of the test match season in 2013 should work as a warning that upon the visit of Clarke's men this summer, victory won't be a formality.
The averages of David Warner, Ed Cowan, Phil Hughes and Shane Watson are well documented, and unless the quartet can produce some divine inspiration in the following two tests against India, Australia will require major surgery to their top order before the first ball at Trent Bridge on 10 July.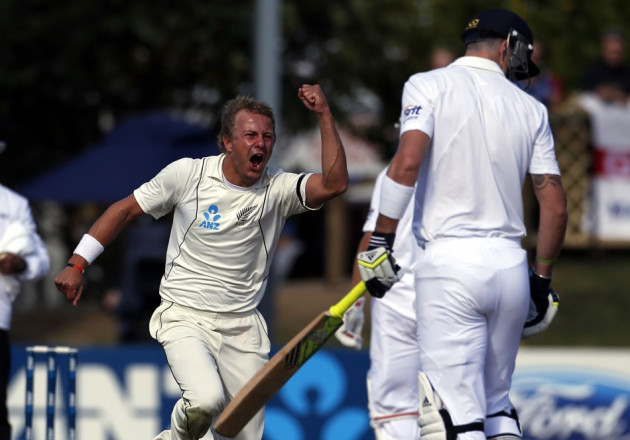 In some ways, England's collapse on the second day of the first test against the Black Caps should come as no surprise; as Alastair Cook's side have often been found flagging under starter's orders. England have won just one opening test of a series since they became the world No.1 ranked nation in 2011, and Brendon McCullum's side look set to extend that unwanted record.
After the first day wash-out, England could be forgiven for coming out cold on day two but even those that grew into their innings, Ian Bell and Matt Prior in particular, still found giving away their wickets an occupational hazard.
The energy sapping cricketing calendar can be accused of many things, but not giving players an opportunity to find form is not one of them. Therefore, Nick Compton, who was caught cold by Tim Southee in the third over has few excuses for his failure. A big score is required to justify the 29 year old's place in the return series in May. James Anderson, no doubt overworked in 2012, and the injury stricken Stuart Broad, shouldn't evade criticism either.
If this New Zealand series is to work as a way to manage expectations then it may be no bad thing after Australia's dreadful start in India. After all, we've relied on England to produce their best for the biannual duel with the Aussies anyway.