Joe Jonas only has eyes for Ashley Graham in DNCE's Toothbrush music video. The pair got everyone talking with their steamy bedroom scenes but Graham, 28, says she is most impressed by the pop group's boldness in casting a plus-size model as the love interest.
In the music video, Jonas, 26, snuggles up to Graham in bed the morning after the night before while they also share a passionate kiss on the stairwell of a nightclub. Sharing details of her surprise cameo, Graham told E! News: "I had a really great time and I knew that putting me in the music video was going to get some buzz."
Starring in the music video had a deeper meaning for Graham, who is one of the most notable plus-size models in fashion. Addressing the lack of representation for curvier women, Graham added: "But I had no idea the buzz it was really going to bring and I applaud DNCE for making that statement that love comes in all shapes and sizes and I think it's really important to talk about. It's important to showcase what a real relationship might look like on camera."
When asked if the former Jonas Brothers star was a good kisser, Graham gushed coyly: "Sure was good! It was fun and we made it really easy. He's so professional and so great. A little cutie-patootie."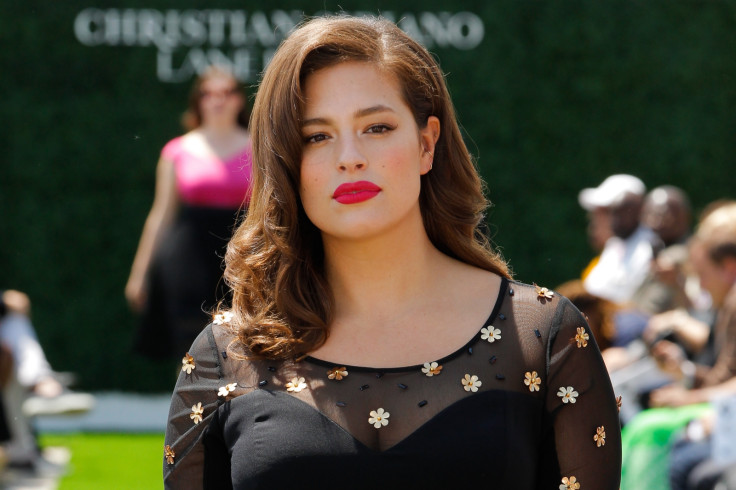 She continued: "Being cast for the video – I didn't even know that I was the main chick. I talked to the director the night before and I was like, 'So, how many other girls are going to be in the video?' because I thought it was going to be similar to Cake By The Ocean and they said, 'Ashley, you are the only girl in the video'.
"I was like, 'What? I'm the love interest?' And then I got nervous and excited and I [started] pacing. That means we're gonna kiss, that I'm going to be in bed with him. I was like preparing myself but [I thought], I got this."
Watch DNCE's Toothbrush music video:
The feeling is mutual as Jonas also told the publication: "We just got to make out and roll around on each other all day. It was a man's dream come true."
Toothbrush is the second single to be released from DNCE's debut album, Swaay, which dropped in October 2015, and follows on from their first single Cake By The Ocean. Lyrics on Toothbrush include: "Maybe you don't have to rush, you could leave a toothbrush at my place," and: "You're standing there in your underwear, and my T-shirt from the night before/ With your messed-up hair and your feet still bare, would you mind closing the bedroom door?"