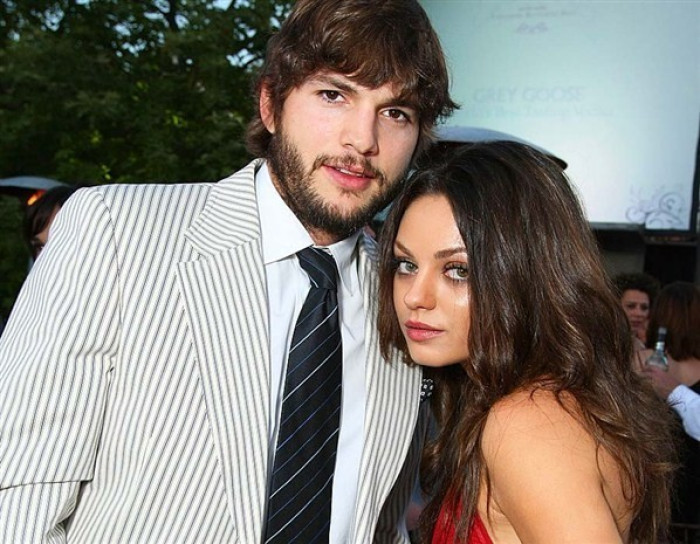 Hollywood couple Ashton Kutcher and Mila Kunis, who are expecting their second child together, were recently hit by a gossip report that claimed the parents-to-be were having differences. The report went on to claim that the pair were fighting over none other than Kutcher's ex-wife Demi Moore.
As it turns out, the news is just a piece of speculation with sources confirming that Moore has not caused any rift between the happily married couple. The report was debunked by Gossip Cop, which denied all claims suggesting that Kunis and Kutcher have been fighting over a gift presented by the 54-year-old actress to her ex for their yet-to-be born child.
According to the website, neither is there any "tacky" present for the Just Married actor's upcoming baby number two, nor is Kunis upset with him over anything.
In fact, the popular gossip debunking website reinforced its point by suggesting that the couple are going strong in their marriage as they prepare to welcome a baby brother for two-year-old Wyatt Isabelle Kutcher.
The original article published by Life and Style magazine claimed that the rift between the parents-to-be was over a Tiffany & Co's silver baby rattle that was gifted by Moore to Kutcher. "Mila was extremely unhappy about it," a source told the website and added, "She thought it was a tacky thing to do."
It further stressed that when the Bad Moms actress discussed Moore's gift with her husband, Kutcher did not agree with her. "Mila wants Ashton to make it known to Demi that there should be no more baby gifts or similar gestures," the report quoted a source as saying. "He told Mila he doesn't have a problem with Demi's gifts. He thinks it's rather sweet, and doesn't have any plans on telling Demi to stop!"
Before tying the knot with Kunis, the 38-year-old actor was married to the much older Moore. Although their relationship did not last long following a cheating scandal, Kutcher once again found love in his That '70s Show's co-star. After welcoming a baby girl, the married couple are now expecting a son.