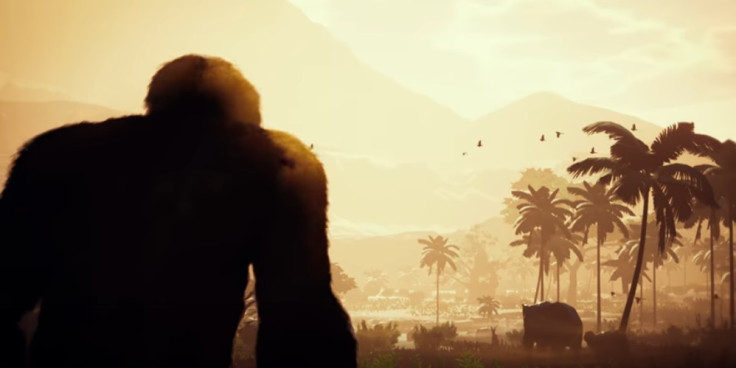 Assassin's Creed creator Patrice Désilets has released a new teaser trailer for his new survival game Ancestors: The Humankind Odyssey showing off a stunning pre-historic open world. Unveiled at Reboot Develop 2017 in Croatia, Désilets also revealed some new details about the upcoming title saying it will no longer be episodic.
"It's a third-person adventure game set 10 million years ago," Désilets said at the event, GamesIndustry.biz reports. "Before it was episodic and that changed the pace, but the content is the same. It's a bigger game, a bigger world.
"It was hour to hour, now it's open and I let the player tell their own stories. There are systems talking to each other, not me taking players by the hand. You'll create the story of your own ancestors, and maybe it will be different that what science claims."
The minute-and-a-half long pre-alpha footage begins with a quote by Charles Darwin and shows off a visually stunning game world featuring a sprawling jungle, apes and various pre-historic creatures. However, it does not reveal much in terms of gameplay.
Désilets referred to the game as "Ancestors 1", hinting that the game could be the beginning of a new series with full sequels rather than the initially planned episodes.
Developed by Panache Digital Games, the new third person action-adventure survival game will start in Africa and will "relive the story of mankind with a documentary twist".
"Humanity is one idea away from evolution or extinction," the game's description reads.
Désilets is best known for his work as creative director on Prince of Persia: The Sands of Time, Assassin's Creed and Assassin's Creed 2 during his time at Ubisoft. After leaving the gaming company in 2010, he founded a new THQ studio in Montreal to work on a brand new franchise. The studio and its games were later bought by Ubisoft in 2013.
In May 2013, he claimed he was fired by Ubisoft and said the firm's actions were "baseless and without merit." In April last year, he dropped a $400,000 lawsuit against the company over the rights to the mysterious game 1666 Amsterdam.
In 2014, he founded Panache in Montreal and first revealed Ancestors in 2015.
"This is the first time I'm creating a character that interacts with the jungle," Désilets said. "I'm used to characters that interact with walls - 10 million years ago, there were no walls. I've never done a character who is afraid of everything all the time. There's no sword. Eventually there will be a tree branch, but no sword."
The developer has not yet revealed the release date or platforms for Ancestors, but promised to share more details before the end of the year. Meanwhile, Amsterdam 1666 is currently on hold, he said.
"I do third-person games," Desilets said. "I don't do VR. I do Assassin's Creed, Prince of Persia type of games, and my next 15 games will be in the same vein - if I don't die in the meantime."