Assassin's Creed Unity Fiasco Causes Ubisoft to Revisit Review Policy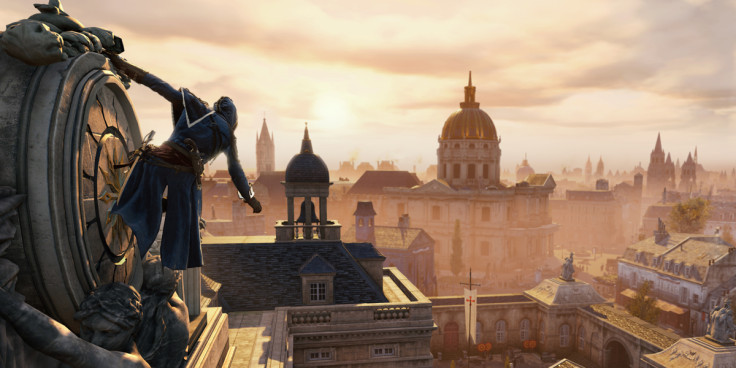 Assassin's Creed Unity has been a PR disaster for developers and publishers Ubisoft. Glitches and bugs from the game have caused quite a stir online, as has Ubisoft's decision to set a post-release embargo for reviewers.
The substantial fuss has led to shares in the French company dipping by 12.8% and has led them to revisit their reviews policy as they simultaneously work to fix the fundamentally unfinished game.
Speaking to the BBC a Ubisoft spokeswoman said: "The nature of games themselves and the way they are being reviewed is changing, as evidenced by games like Assassin's Creed Unity, Destiny and The Crew - games that have significant online components.
"Having the online elements available and having populated worlds is essential to creating a representative and complete experience for reviewers. Achieving this prior to launch is incredibly complex, which is why some games are being reviewed much closer - or as was the case with Destiny, even after - the game launches.
"We are working to adapt our services and communications with consumers accordingly, both by changing the way we work with reviewers and by offering customers open betas or other early access to some games, all so that they have the information they need and want."
Ubisoft's comments ignore the fact that many of Unity's problems are unrelated to the online co-op component introduced into the single player campaign for the first time in the series.
The majority of video game reviews are published before the games are released. Early review copies will often come with an embargo any publication must agree to in advance. However sometimes an embargo will drop on release day or after it, as in the cases the Ubisoft spokeswoman mentions.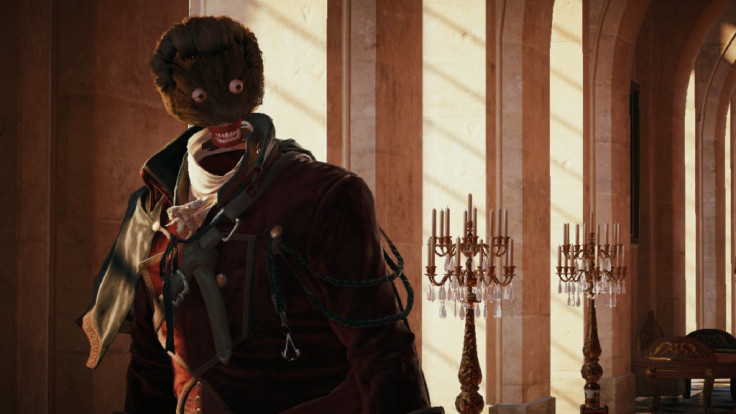 One of the many bugs in Unity.
Ubisoft
There is a natural assumption among gamers that a release day or post-release embargo means that the publisher is trying to hide something about the game by denying publications the ability to inform a consumer's purchase before the game hits shelves.
This isn't always the case, sometimes the online component is so deeply embedded in the game – as with Destiny – that reviews cannot be written because the game isn't yet populated and the online servers tested.
However when a game littered with as many problems as Unity comes about, it is assumed that the publisher is aware of the problems and making moves to ensure it doesn't affect sales as much as it might with pre-release reviews.
As a consequence of the Unity furore, Kotaku editor Stephen Totilo published an editorial in which he decried post-release embargoes. In a tweet surmising his feelings, he said: "I've told Ubi & will inform other PR: we won't accept a post-release embargo tied to a review copy again."
Polygon too have criticised Ubisoft. "There's no valid reason for a review embargo such as this; it's blatantly anti-consumer and likely designed to get the first rush of hardcore fans into the stores to buy their copies of the game before the reviews hit," writes editor Ben Kuchera.
In the case of IBTimes UK our review copy of the game arrived on Monday and our review will be published in due course.
© Copyright IBTimes 2023. All rights reserved.