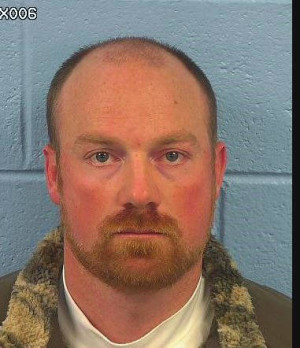 An assistant principal at a school in Alabama was arrested for child abuse last week after a "paddling incident" that took place in September. Nathan Lynn Ayers, 32, turned himself in Attalla police in Etowah county on Friday.
The police chief confirmed to WBRC that Ayres was booked in Etowah County Detention Center from where he was released for a bond of $5,000. Ayres, who was educated at Athens State University and the University of Alabama was the assistant principal at Etowah Middle School.
Corporal punishment is not illegal in Alabama. According to WBRC the assistant principal is generally the one who administers paddlings, though it is alleged that Ayres left "excessive injuries" on a student in September.
Ayres was arrested for felony child abuse. The school superintendent for the city told the channel that it was "a personnel issue" and "we're taking it day by day as we get all the facts together."
Alabama is currently debating whether or not to keep corporal punishment with the Alabama Education Association, the largest such association in the state, calling for a statewide ban. During the 2013-2014 school year, 19,000 school children were paddled in the state of Alabama.