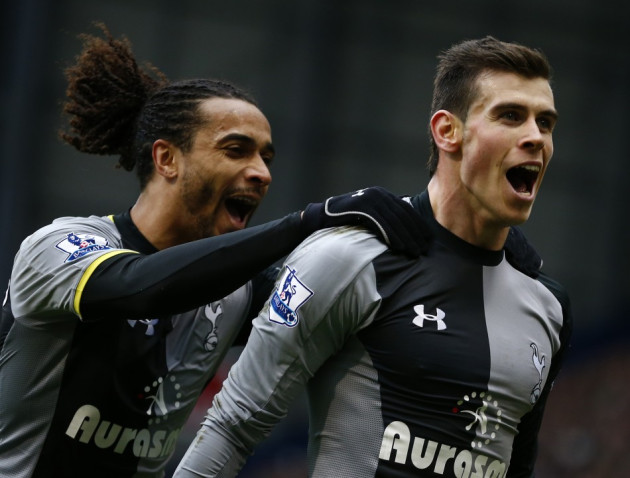 Tottenham Hotspur defender Benoit Assou-Ekotto understands why Gareth Bale might want to leave White Hart Lane for Real Madrid.
The Welshman has been consistently linked with a move to the Bernabeu, but manager Andre Villas-Boas is adamant Bale will remain in north London.
Bale was in attendance for the launch of Tottenham's new kit earlier this week, the latest suggestion that Madrid's pursuit of the 23 year old, led by president Florentino Perez, will fall short this summer.
But Assou-Ekotto, who says Tottenham's top four hopes rest on Bale remaining at the club, says he appreciates the reasons for the ex-Southampton winger wanting to move to the Spanish capital.
"If Tottenham want to have a future and start to be regular in the top four, Tottenham need to keep him," Assou-Ekotto told Goal.com.
"I can understand [why he might want to leave]. Real Madrid are not a small club and people know that even if they support Tottenham at 200 per cent.
"It's good to play with him because sometimes this season we didn't have the solution to win and he saved us many times," Assou-Ekotto added on Bale.
"He was like a hero and it was cool because sometimes we would say 'Oh how will we win this game?' and we gave the ball to Gareth, for example on free-kicks like against Lyon. He was very important for us."
Agent Jonathan Barnett has done little to dismiss rumours regarding Madrid's interest in Bale, claiming his client would be honoured to be contacted by the La Liga giants.
Bale has continually stated his desire to eventually apply his trade abroad as some point during his career, but in the short term is hoping he can inspire Tottenham into the Champions League places next season.
"I think that everyone at the club wants us to finish in the top four, the club wants to be in the top four and we need to go one better this season and finish in the top four," Bale said.