At least 84 people have been killed and over 500 injured after a truck ploughed into crowds who were celebrating Bastille Day in the southern French city of Nice. For the latest updates please follow our live IBTimes UK blog here.
The vehicle drove for more than a mile before the driver got out and started shooting before he was shot dead by police marksmen.
Security sources said that identity documents belonging to a 31-year-old French Tunisian were later found in the bullet-riddled truck.
Guns, grenades and other weapons were later found inside the lorry, which mounted the pavement at approximately 40mph and steered directly towards hundreds of people watching a fireworks display.
French President Francois Hollande said several children were among the dead, with 84 victims confirmed so far and a further 20 people gravely wounded. He added that it was 'undeniable' the massacre was a terrorist attack.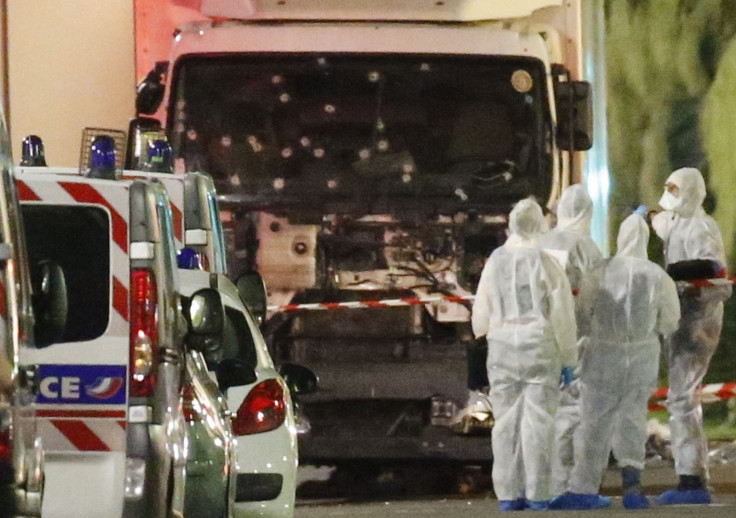 The country was under a state of emergency after the Islamic State (Isis) Paris terror attacks in November 2015. That was due to stop on 26 July but Hollande said it would be extended for another three months.
Both IS (Daesh) and al-Qaeda have used vehicles to attack civilians although it is not confirmed that this was indeed a terrorist incident. Bastille Day, celebrated every 14th July marks the storming of the Bastille prison in Paris during the French Revolution of 1789.