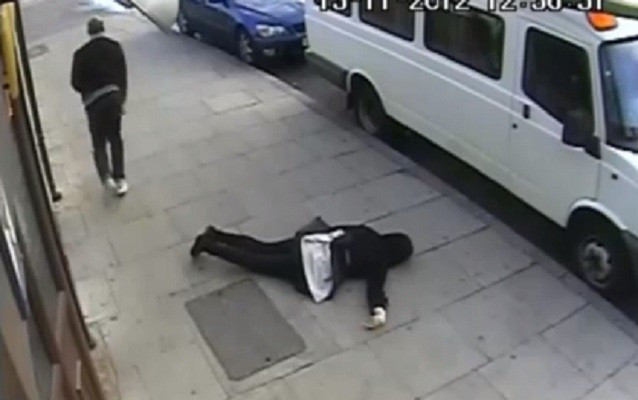 Police have arrested a 34-year-old man in connection with an unprovoked attack on a 16-year-old girl in Plaistow, London, on 13 November.
CCTV footage released yesterday showed the girl walking outside the Black Lion pub, just 500 metres from her home.
The footage shows the man approached her from behind and hit her to the ground, knocking her unconscious. He then turned around and jogged away.
The 34-year-old was arrested yesterday evening and he is currently in custody at an east London police station.
After the attack, the girl was taken to Newham General Hospital, where she was treated for bruising to the head and cuts to her face.
Speaking on ITV's London Tonight yesterday, the victim said: "It was really bad. I had a migraine, my chin was grazed so it was sore.
"My teeth were hurting because they were chipped, and I couldn't talk. I hope he does get caught so he can't do it again to another person."
Police said the victim and attacker do not know each other.
Detective constable Gary Peach told the Evening Standard: "This is the most shocking piece of footage I have seen.
"The girl was very, very lucky to have escaped serious injury. She has recovered but she is still shocked."