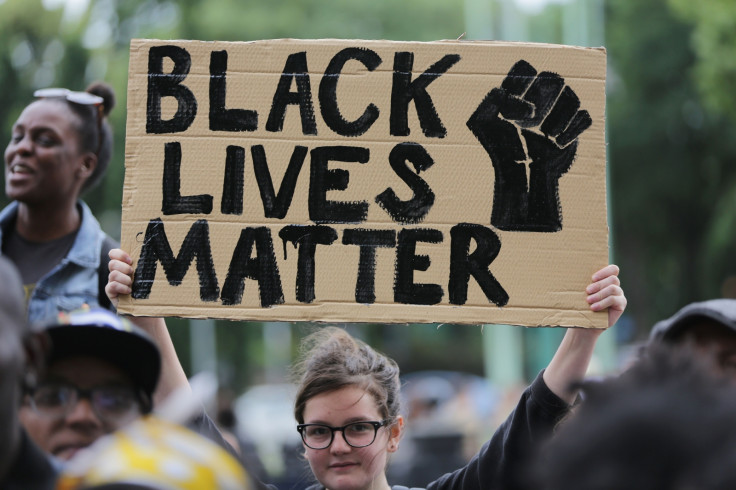 An Ohio attorney was found in contempt of court and sentenced to five days in jail for refusing to take off a Black Lives Matter pin, although Attorney Andrea Burton has been released on a provisional stay of proceedings while she appeals the decision.
According to WKBN, Youngstown Municipal Court Judge, Robert Milich, declared that Burton was in contempt of court for refusing to remove the pin as per instructed. Burton will remain out of prison during the appeals process, as long as she now obeys the judge's order. However, if she loses the appeal, she will be forced to serve out her five day sentence.
Milich gave Burton several warnings to remove the pin, WFMJ reported. Ultimately, Burton was held in contempt of court, handcuffed and taken to jail.
"He indicated to me he didn't know if I was trying to seek attention from the news or whatever the case was, but that legally I wasn't allowed to wear it and I deferred and said that I'm respecting my First Amendment right. That I'm not neutral in injustice, and to remain neutral becomes an accomplice to oppression," Burton said.
The judge claims his opinions have not influenced his decision. "A judge doesn't support either side," Milich said. "A judge is objective and tries to make sure everyone has an opportunity to have a fair hearing, and it was a situation where it was just in violation of the law."
"It's an act of civil disobedience I understand that," Burton added. "I'm not anti-police; I work with law enforcement and I hold them in the highest regard, and just to say for the record I do believe all lives matter. But at this point they don't all matter equally, and that's a problem in the justice system."
A statement by Youngstown National Association for the Advancement of Colored People (NAACP), President George Freeman Jr, questioned whether Burton had actually violated the law. The NAACP said it was closely monitoring the case as it may violate the attorney's civil rights.
"We will do all that the NAACP Youngstown can do to ensure that Attorney Burton's Constitutional rights are not being violated," Freeman said in the statement. The statement added that the local chapter had contacted the national legal office for assistance.
A Supreme Court case ruled judges do have the right to ban political expressions from the courtroom, WFMJ reported.