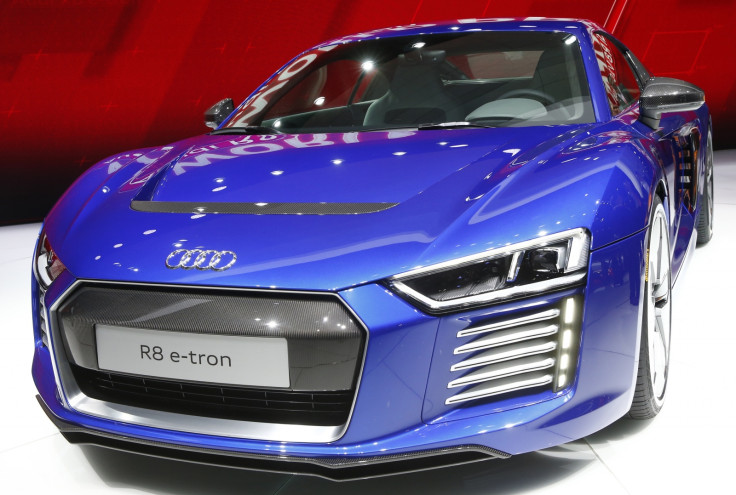 German luxury carmaker Audi has unveiled a concept supercar in China, featuring a technology that would free up drivers to browse the Internet while in transit.
The all-electric, self-driving car was unveiled at the Consumer Electronics Show (CES) in Shanghai.
The Audi R8 e-tron embodies the company's new piloted driving concept – its third autonomous concept vehicle following experiments with the RS7 and A7. With 455bhp electric powertrain, the car is capable of reaching a speed of 62 miles per hour (mph) in 3.9 seconds. It has a top speed of 155mph and a full battery recharge in less than two hours.
Apart from these, the concept car is packed with a lot of tech features, such as a vast number of sensors, laser scanners and video cameras, enabling it to drive without direct driver input. These sources will send data to a central computer within the car which creates a virtual picture of the car's environment.
"The Audi R8 e-tron piloted driving represents the technology trends of our industry," said Audi CEO, Rupert Stadler.
Audi's introduction of a connected car in China comes as demand for luxury cars deteriorates in the country. In the first four months of 2015, growth in demand for Audis in China fell to 5.2%.
The company currently believes there is a significant market for cars equipped with high-end technology in China. It plans to integrate Baidu's CarLife technology in cars sold in China and to develop a high-speed data module with Huawei Technology.