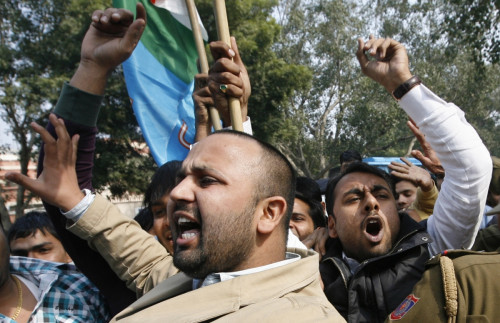 An Indian student reportedly committed suicide at an immigration detention centre in Australia where he was held for overstaying after his student visa expired.
The 27-year-old hanged himself in his cell at the centre in Melbourne, where he was found unconscious by the staff, according to local media reports.
The government has not disclosed the number of international students in the detention centres in Australia and offshore.
Refugee supporters have warned that among the various issues faced by students in detention centres, deterioration in mental health in confined conditions poses the most significant threat to the well being of detainees.
Following the incident, the Indian community has also raised questions on the dedication of officials in monitoring the mental health of detainees at the centre.
The government has expressed ''its sympathy to the family and friends of the deceased man and will provide support to the police and other authorities as appropriate to assist with their investigations,'' Immigration Minister Scott Morrison told the Sydney Morning Herald.
''We feel sad to know about the death of this young man,'' said Dr Yadu Singh, president of the Indian Australian Association of NSW.
''Our hearts go out to the parents and family members."
''It is well known when people go into a detention centre they are under massive stress,'' he noted.
Since 1999, the Australian government has had to pay about A$7m for negligence in duty of care, including mental health claims of asylum seekers, according to the SMH.
Of the 150 claims lodged for negligence or breach of statutory duty, 102 were closed and had cost the government A$6.92m, even as the average payout to the recipients was A$45,520.