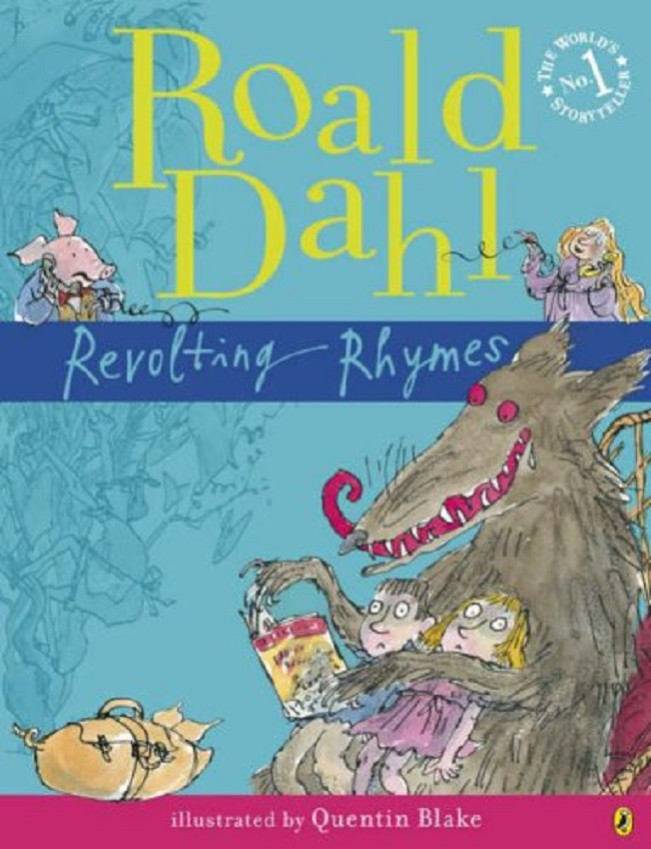 Aldi supermarket in Australia has taken Roald Dahl's iconic book Revolting Rhymes off the shelves after customers complained about the use of the word 'slut'.
The book, first published in 1982, was removed on Thursday just a day after it went on sale.
The word 'slut' appears in the book's comical poem about the Cinderella fairy tale.
It reads: "The Prince cried, 'Who's this dirty slut? Off with her nut! Off with her nut!"
The grocery chain's spokesman confirmed the children's classic was removed following "comments by a limited number of concerned customers regarding the language used in this particular book".
But the controversial decision has caused a furore on social media with hundreds of people attacking the store.
Eve Graham posted on the company's Facebook page: "I was going to buy Roald Dahl's Revolting Rhymes, but I can't now! Stop the censoring, Aldi! It's not your job!"
Paul wrote: "I'd like to lodge a complaint about Aldi pulling the Roald Dahl book off their shelves. I am absolutely sick and tired of a small number of whingers controlling what the rest of us do."
Mark Trezona said: "Is the same killjoy soccer mum going to petition dymocks and every other book seller to remove the classic book containing the "offensive material"? Censorship should be up to the parents' discretion."
Others took to Twitter to express their frustration.
Michael Mendieta, however, wrote: "Dear Aldi Staff, Thank you for protecting my family from poor language, and "revolting" rhymes - keep up the good work!"
Sue Schembri also posted: "Congratulations Aldi. If customers complain about the content in your products then its just the right thing to do to remove them from sale."
Aldi UK currently does not have the book in its stores and there were currently no plans to buy them in as specialist stock, a spokesman said.