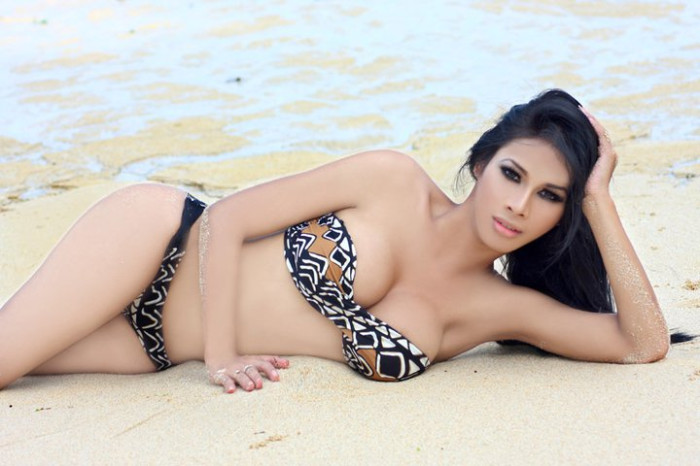 Police in Brisbane, Australia responding to complaints about a rotten meaty smell went to a couple's apartment - and found a scene of utter horror.
Inside the apartment in the affluent suburb of Teneriffe police found body parts of male-to-female transsexual Mayang Prasetyo, 27, boiling in chemicals on the cooker. More body parts were found in garbage bags outside and strewn around the apartment, along with several dead pug dogs owned by the couple.
Prasetyo's husband, 28-year-old chef Marcus Volke, escaped via a glass door, jumped off the ground-floor balcony and ran to a nearby wheelie bin where he slashed his own throat and died.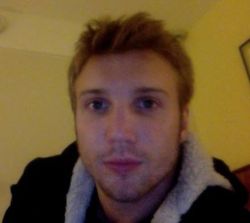 Originally from Denpasar in Bali, Ms Prasetyo was a former transsexual escort whose most recent employer was drag show Le Femme Garcon according to her Facebook page. In one advert Ms Prasetyo said she was 'extra hot in bed' with a 'big banana'. It is thought the couple met when working aboard a cruise liner. Although they said they were engaged on Facebook a close friend said they married last November.
Local TV station 9News said Volke, from the Victorian city of Ballarat, first tried to cook his partner in the cooker, but the oven broke and he called a repairman to fix it. When the repairman walked across the carpet, he said it made a "squelching noise."
Other residents in the riverside complex were shocked when they discovered the source of the smell. Local resident Courtney Reichart told the Australian Broadcasting Corporation (ABC) the smell seemed to get worse every day.
"On Saturday when I came out for a walk, it made your eyes water, it made you want to be sick. The smell it was like as if somebody had put out some dog food or red meat and left it out for a few days.
"It makes you feel sick that that poor girl sat there for however many days and we've been walking past, living our lives and thinking 'hmmm what's that smell', but you don't put two and two together. You don't think that a bad smell equals a murder."