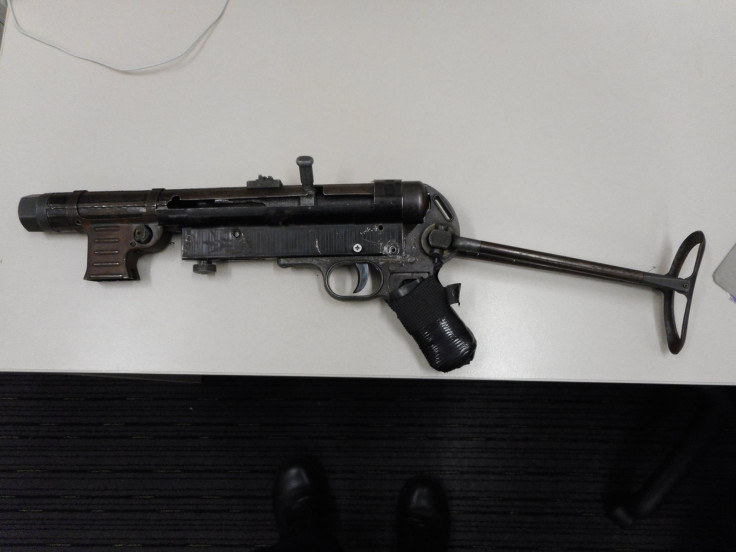 An Australian man has been charged with possessing a prohibited firearm after police discovered a Nazi submachine gun during a traffic stop.
Authorities seized the MP40 submachine gun after pulling over the 40-year-old's Holden Commodore on the New South Wales Central Coast. Police also seized a magazine and 60 rounds of ammunition, ABC reported.
Police said the weapon appeared to be working order but its barrel was missing. The gun was developed in Nazi Germany and used extensively by the German army during World War II.
"It's a very robust weapon and was also souvenired during the war by Allied soldiers," Shane Casey, senior curator at the Australian War Memorial, told ABC. Casey said the weapon was later used in Northern Ireland, Vietnam and Cambodia.
"Initially it would have been designed to be carried by troops in vehicles or paratroopers because it's quite small and has a folding stock," Casey said.
According to ABC, the gun will undergo a forensic examination to determine whether it is linked to any shootings. The unidentified man, who was a passenger in the car, was refused bail and is set to appear at Wyong Local Court on Monday (19 June).
All firearms in Australia, which has very strict gun control laws, must be registered. In order to use a firearm, a person must hold a license. Australia announced a national gun amnesty earlier in June amid a growing terrorism threat and a rise of illicit guns in the country.
People caught with prohibited weapons during the amnesty face fines of up to AUD$280,000 ($212,730; £166,480) or up to 14 years in prison, the BBC reported.