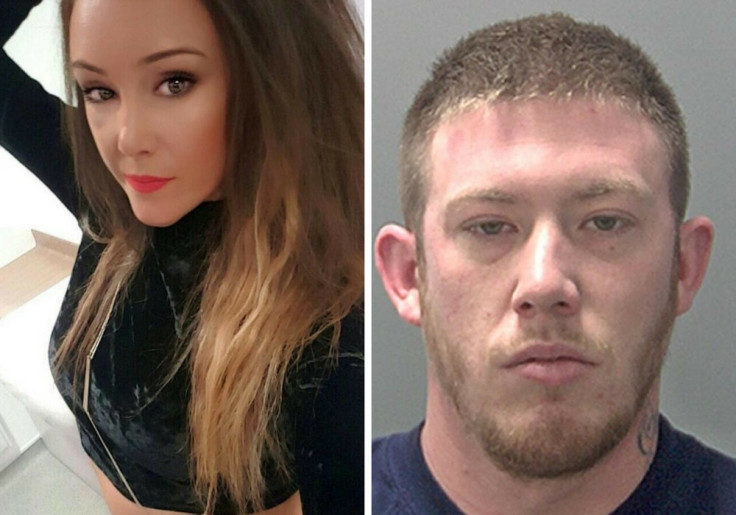 A domestic abuser who murdered his ex-girlfriend in January by smashing her skull into so many pieces it was "like a mosaic" and then taking a photo of her blood on his face has been jailed for life.
Joe Storey, from Norwich, was found guilty after just 43 minutes of deliberations by a jury in the murder of mother-of-two Kerri McAuley.
The 27-year-old will serve a minimum of 24 years in prison after being found guilty at Norwich Crown Court. Judge Stephen Holt called it "one of the worst cases of domestic violence" the court had seen.
Storey attacked the "warm-hearted" 32-year-old in her home after she had gone out with him the night before. He left McAuley to die in a pool of her own blood after subjecting her to a brutal attack.
McAuley suffered 19 separate injuries, including a broken jaw, fractures to both eye sockets, leaving her with her nasal bone protruding from her face and her whole face caved in by a centimetre. There was also evidence of strangulation.
As she died, Storey failed to raise the alarm and instead took cocaine and watched violent pornography.
Storey was the subject of an order preventing him from contacting McAuley after a previous assault on her, the court heard. The victim had posted images of herself on Facebook showing an injury to her face and saying that Storey had "broken her cheekbone".
The Eastern Daily Press reported that Storey had four previous convictions involving 11 offences and had been incarcerated for offences against previous partners. Storey reportedly became violent after just eight weeks as McAuley's boyfriend.
The court also heard how McAuley's body was found by her mother with her head fractured "like a mosaic" during the attack. A post mortem examination revealed McAuley had been the subject of a severe blunt force trauma to the face consistent with a serious violent assault.
According to The Sun, Judge Stephen Holt said: "You preyed on a warm-hearted and kind woman."
Storey had been in a relationship with McAuley for eight weeks before the violence began, and each time she tried to leave him he "plagued her and pestered her" with texts to keep the relationship going.
"She was posting pictures of her injured face on Facebook for all to see but you pressed your way back into her life. It's a deeply sad feature of this case."
In a victim personal statement, McAuley's mother Lesley said: "I can't imagine the fear and pain that my daughter endured that night at the hands of that monster, the man who claimed to love her."