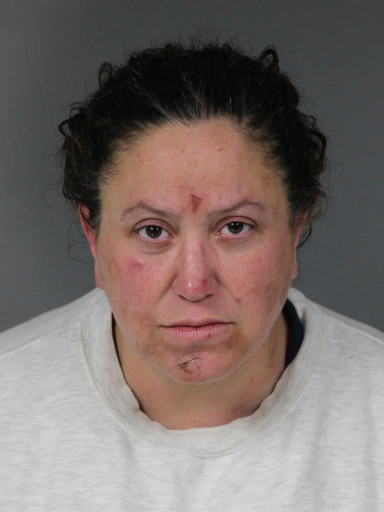 A woman in northern California is accused of "viciously" attacking her 11-year-old daughter in an attempt to perform a public exorcism, Humboldt County Sheriff's Office said Monday (19 June).
Dispatchers received a 911 call around 9am PT (5pm BST) that a child was being attacked by her mother at Centerville Beach County Park, near Ferndale, as nearly a dozen people watched. The mother was identified as 45-year-old Kimberly Felder by the sheriff's office.
Felder allegedly stripped her daughter naked and was shoving handfuls of sands into the girl's eyes and mouth. According to KTLA, Felder claimed "she was trying to remove the Demons from the child".
The sheriff's office said Felder then viciously struck, bit and choked the girl in front of about 10 to 12 people. Local resident John Marciel stepped in and restrained Felder to stop her from further beating her daughter. Sheriff's officials said Marciel struggled to restrain Felder, who continued to hit the girl with a piece of driftwood.
Marciel eventually called 911, The Associated Press (AP) reported. A sheriff's deputy arrived soon after and apprehended Felder. As deputies worked to subdue Felder, Marciel tended to the girl, KTLA reported.
"The worst thing was when we got the child away and into the sheriff's truck, she said people drove by and nobody stopped," Marciel said to the AP. "When you see something like this, it shakes your foundation and faith in people."
The girl was taken to hospital and treated for multiple injuries, including a severe injury to her ear. Lt Ken Swithenbank told The Los Angeles Times that the girl will probably require reconstructive surgery to her ear. The AP reported the child was taken into protective custody.
The sheriff's office praised Marciel as a hero and said it plans to request he be recognised with the Red Cross Life Saving Award.
"If it were not for the intervention and heroic actions of John Marciel, it is very likely that the child would have been killed by Felder," the release said. "The Humboldt County Sheriff's Office would like to offer special thanks for his assistance."
Felder was brooked at the Humboldt County Correctional Facility on suspicion of attempted homicide, assault with a deadly weapon, felony child abuse and aggravated mayhem. The investigation is ongoing.