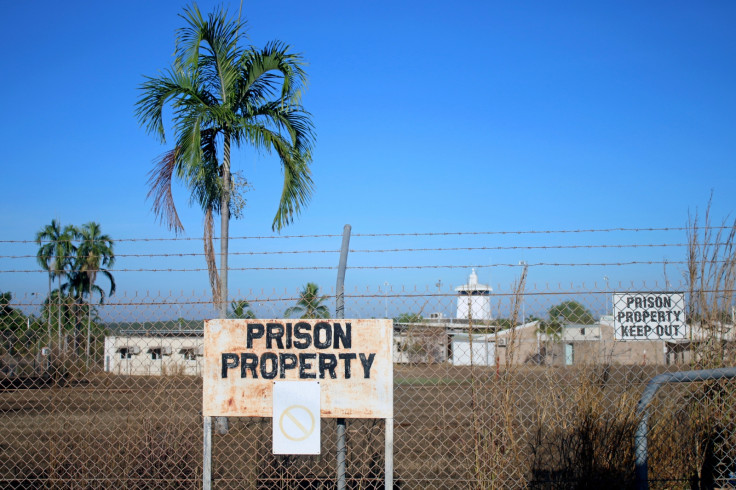 A state government in Australia has counter-sued two of the six Aboriginal children who were reportedly abused by prison authorities while in custody. Amid strong reactions from lawyers and human rights groups, who have condemned the act, the Northern Territory government has filed a case claiming the two juvenile detainees damaged the prison while trying to escape, court documents have revealed.
Australian Prime Minister Malcolm Turnbull ordered an investigation into the incident after disturbing footage of boys stripped naked, hooded and strapped to chairs was broadcast by the Australian Broadcasting Corporation on 26 July. However, he rejected calls for a nationwide inquiry into the treatment of children in different detention centres.
The young prisoners were reported to have lodged complaints against the juvenile detention centre and its guards in June for the assaults, including beating with batons and the use of teargas, Reuters reported.
In response, the Northern Territory government has sought over A$160,000 (£91,390) in damages for an escape attempt they made by apparently stealing a car and crashing it into a prison door. The government is seeking interest on the damages and reimbursement of its legal costs.
According to Reuters, the lawyers for the two boys named in the escape declined comment.
Criticising the act, UN Special Rapporteur on Torture, Juan Mendez, said the assault on aboriginal children by police could constitute violation of the UN treaty banning torture.
The images showed children as young as 10 being abused and tear-gassed, and held in solitary confinement at the Don Dale detention centre in the Northern Territory's capital of Darwin. The region's corrections minister was sacked by the Turnbull government on 26 July soon after the broadcast of the programme.
It is estimated that Aborigines represent 94% of the Northern Territory's juvenile detainees, while they comprise just 3% of Australia's 23 million population.