Australia's most prestigious horse race descended into Australia's biggest party, as the booze kept on flowing long after the Melbourne Cup had run. Around 100,000 spectators enjoyed the big day at Flemington race course – some rather more than others.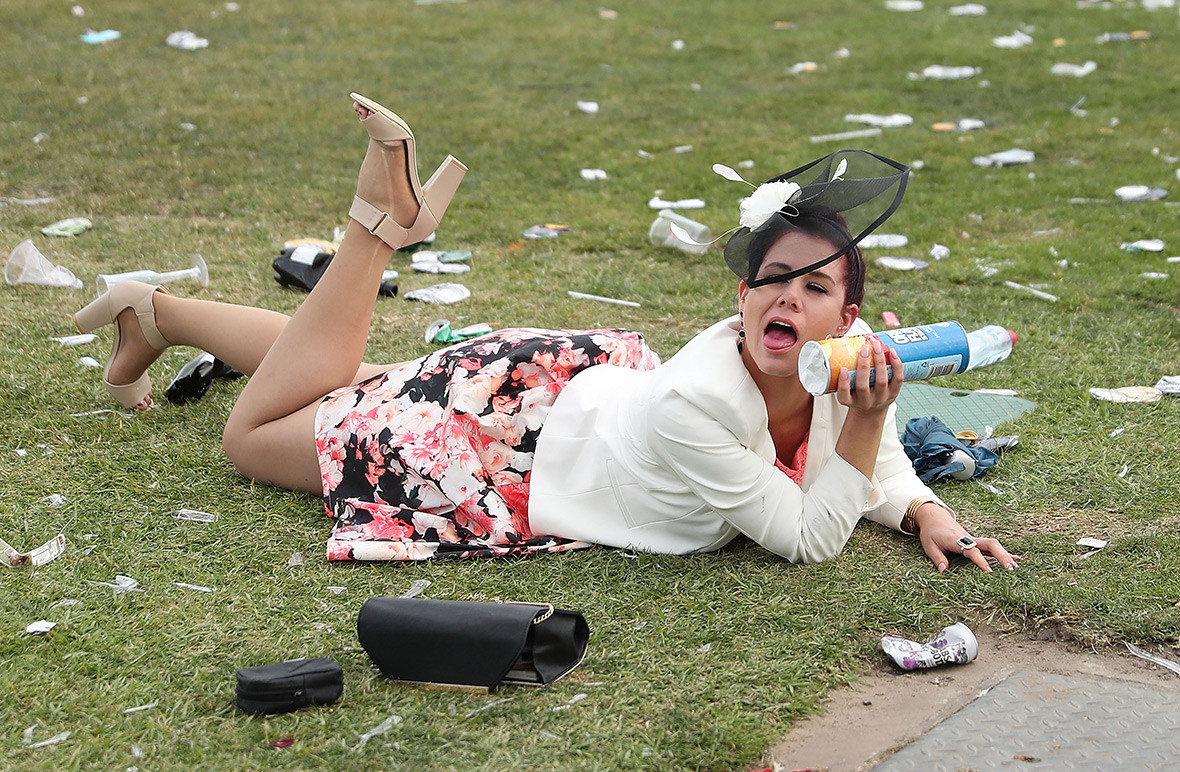 According to a report in Australia's Herald Sun, Victoria police had issued a warning that bad behaviour at the Melbourne Cup would not be tolerated and fines would be issued to anyone flouting the rules. Those deemed drunk in public would face immediate fines of $622 (£389), while those deemed drunk and disorderly would have to pay $777. Judging from these photos, the police must have been kept busy. Stewards had to step in to break up brawls, and several punters were carried away in ambulances.
The Melbourne Cup is known as "the race that stops the nation". Perhaps this is because revellers are so hungover the next day that they can't move.