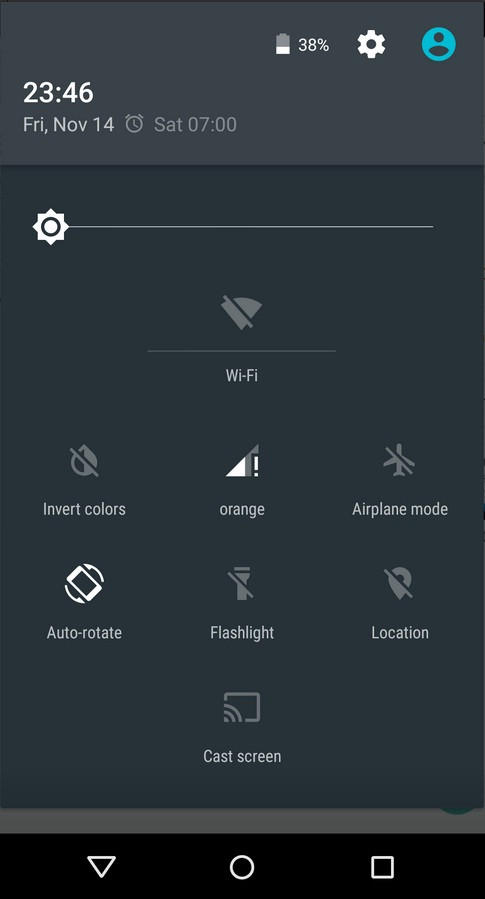 Google's newest Android version adds a number of new toggles, making the functions easier and quicker for users. One such is the long-awaited auto-rotate toggle.
There are a number of toggles or widgets available for download from the Google Play Store. But, having a built-in feature in the Android device like the auto-rotate offers easy access.
Under Quick Settings on your Android 5.0 running device, there are toggles for Wi-Fi, Bluetooth and Airplane mode. You should also see the auto-rotate toggle there by default. But, it seems the toggle disappears or even stops displaying there.
"After updating to Android L, I was poking around the setting seeing what is new. I pressed a button to invert the color on the phone. Now when I go to the quick toggles in the dropdown shade, I get a toggle for inverting the color, and the screen rotation toggle is missing. Please help, I use this toggle a lot and I do not know how to get it back," ask a member at the XDA forum.
If you are one of those who can't find the auto-rotate toggle, don't worry. You can get it back on your device from the accessibility settings, reports Android Soul.
How to enable Auto-rotate toggle on Android 5.0 Lollipop
Navigate to Settings
Scroll down and select Accessibility
Scroll down and you should see Auto-rotate screen option, tick the checkbox
Go to Quick Settings under Notification bar, you should now get the Auto-rotate toggle