Eagle-eyed fans of TV series Community will have noticed by now that directors Anthony and Joe Russo like to include certain cast members from the show in their blockbuster outings within the Marvel Cinematic Universe.
As nods to the fact that they used to act as producers on the show, the brothers have already had Danny Pudi pop up in Captain America: The Winter Soldier while Jim Rash appeared briefly in Civil War. Now, the filmmakers are looking to continue the running joke in Avengers: Infinity War.
"Yeah, absolutely. We've got to keep the streak going," Joe Russo told Cinema Blend when asked specifically about whether they'll keep the cameos coming.
"We're literally in that phase of the pre-production where we start thinking about those kinds of things, and right now we're looking for the right part to see who's a match for the next cameo."
In The Winter Soldier, Pudi – who plays student Abed in Community – played a computer technician working for S.H.I.E.L.D.
Meanwhile in this year's Civil War, Rash – who plays Dean Pelton – portrayed a liason for the Massachusetts Institute of Technology during a scene where Tony Stark (Robert Downey Jr) hosts a talk for the university's students and has a run-in with a mother who lost her son in the Battle of Sokovia.
Perhaps we'll see a female cast member this time round: Alison Brie already has links to Marvel, having voiced Black Widow in video game Avengers Academy.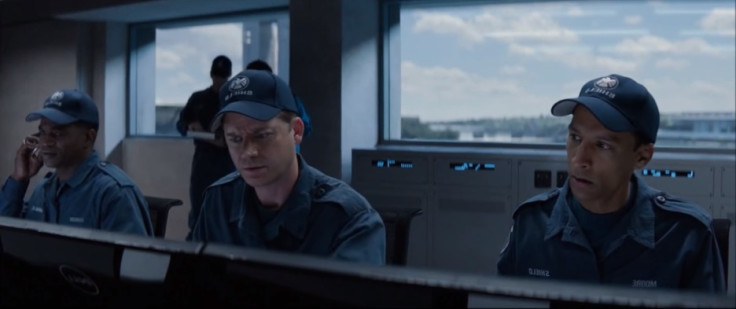 As well as a Community cast members, cinema-goers should also expect to see fellow Marvel characters from Guardians of the Galaxy appear in the movie. Just a few days ago, Fast & Furious actor Vin Diesel took to Facebook to reveal that his character Groot, along with Zoe Saldana's Gamora, Dave Bautista's Drax, Bradley Cooper's Rocket Raccoon and Chris Pratt's Peter Quill, will be seen alongside the Avengers in Infinity War. "It's incredibly exciting" he told those watching a live-streamed video.
Avengers: Infinity War is currently scheduled for UK cinematic release on 27 April 2018, and will reach the US on 4 May.
For more entertainment news follow A-List on Twitter @Alistinsider