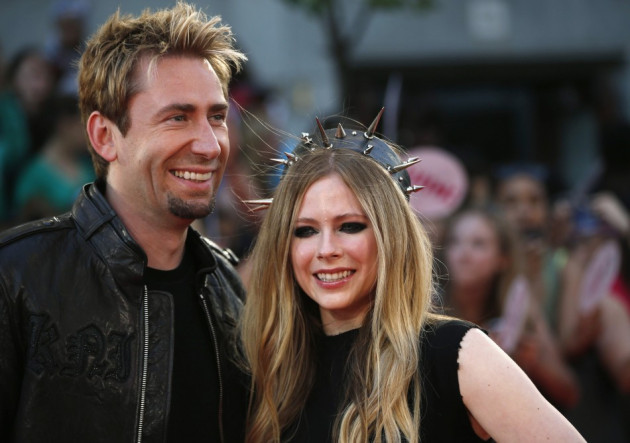 Singer Avril Lavigne has reportedly married Canadian rock band Nickelback's lead singer Chad Kroeger.
According to report in US Weekly, the couple tied the knot on 29 June in Cannes, France. An insider further revealed that the 28-year-old Complicated singer wore a Johanna Johnson custom-made dress and anointed her unidentified gay best friend maid of honour.
CEO of talent company, Talent Resources, Mike Heller, who was present at the wedding, took to Twitter to discuss the couple's big day.
"I'm in south of France about to see my little Rok star #avril get married I am so happy to be part of this special celebration," he tweeted, adding, "No pictures will be sent since this is #avril wedding but I will tell you everyone is so excited."
Lavigne and Kroeger announced their engagement in August last year, and at the Billboard Music awards in May, she had talked about their wedding plans.
"We want it to be unique and special and we want it to be a very big event but at the same time it's small and it's just close friends and close family," Lavigne told E! News.
This will be Kroeger's first marriage and the second for Lavigne. The What the Hell singer was previously married to Sum 41 frontman Deryck Whibley. The two were married for three years before divorcing in 2009. She has also been romantically involved with American reality star Kim Kardashian's step-brother Brody Jenner. Kroeger spent six years with Marianne Goriuk, a former Alberta hair salon owner.
Lavigne shot to fame with her 2002 album Let's Go and also gave hit singles including Sk8er Boi and I'm With You. Her last album, Goodbye Lullaby, came out in 2011. Kroeger has been with Nickelback, as the band's lead vocalist and guitarist, since 1995.