MTV's show Awkward will end after its fifth season and how the show will tie up loose ends is still only speculation.
The show is currently airing its fourth season, and will show the second half of the Palos Hills High students' senior year in the final season.
Nikki DeLoach, who plays Lacey Hamilton, teased the series ending and talks of Jenna Hamilton (Ashley Rickards) and Matty McKibben's (Beau Mirchoff) happily ever after.
"There are actually two endings I'd be happy with: One of them would be both Jenna and Matty going to college and staying together," the 35-year-old told Tvline.
"The other ending I'd be happy with is if they decide to go to college and live their lives, then catch up with each other in five years and see what happens. It would be great to see Jenna standing on her own strength without a boy and without her parents."
De Loach admitted she isn't really open to the idea of Jenna dating new guy Owen this season.
"Well, I am still — and will forever be — Team Matty," she revealed.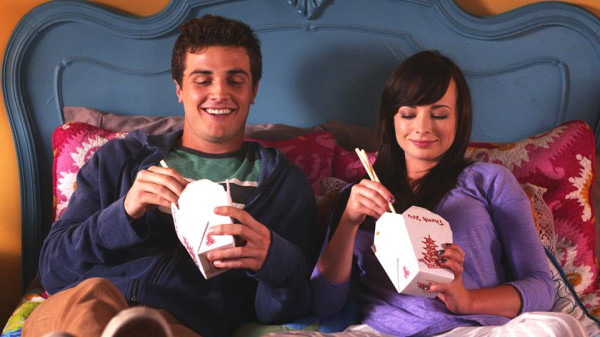 November 4's episode titled, Girl Rules, centred on Jenna Hamilton trying to play nice with Gabby now that she's dating Matty, but by the end she realises that Gabby is a genuinely nice girl.
After several rejection letters, Jenna finally gets the big admission letter to the college of her choice, only to find out that her mother also applied to the college and got in, instead of her.
In the episode, Matty comes over to Jenna's house and confides in her about how he got an envelope with his birth parents' name, and tells her that he didn't want to open it alone. But then, he starts kissing her and Jenna reminds him that she's not going to make out with her friend's boyfriend.
In the next episode, titled Over The Hump, we see Jenna feeling guilty about the kiss, and she asks Matty to come clean about the hook-up with Gabby.
Awkward airs Tuesdays at 10:00 pm EST on MTV.
If you missed the previous episodes click here to watch it online.
Click here to watch the sneak peek of Season 4 episode 19.