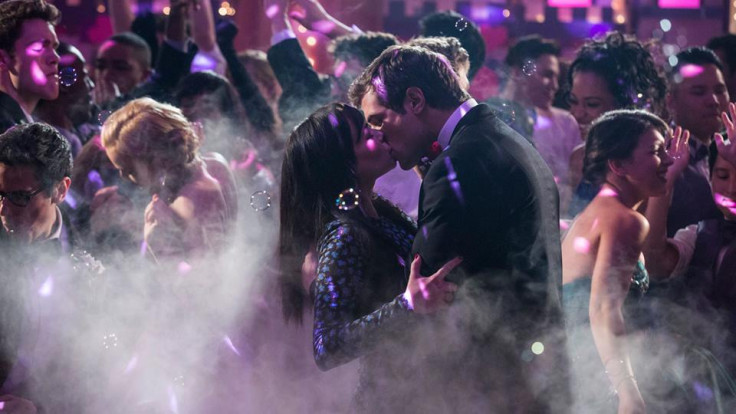 Awkward season 5 returns from its midseason hiatus on 15 March, when fans will finally find out if Matty McKibben and Jenna Hamilton are still together. The show will take a year leap forward in episode 13.
According to MTV: "The second half of Awkward season 5 kicks off at the beginning of summer, a year after we last saw Jenna and her friends. She returns with a new-found confidence as she starts an exciting summer fellowship at an internet start-up. As she reconnects with her high school friends, it's clear that there has been a lot she has missed. It's a summer of friends, self-discovery, romance and mystery that will forever impact everyone's lives."
Matty and Jenna's on-off relationship came to a boil in season 5 when they finally admitted their love for each other. With high school graduation and going off to college, the couple had an uphill task but nevertheless they decided to make it work.
Episode 12 ended with Matty and Jenna deciding to make their long distance relationship work but with the one-year gap, fans are wondering if the lovebirds are still together.
Co-executive producers Mike Chessler and Chris Alberghini previously dished to TVGuide about the big time gap between episode 12 and 13. Chessler said: "This is a great way to reset the table and see how people have changed — or wanted to change — the year they were away."
Alberghini added: "So much changes, everybody comes back a different person. Well... you think you're really different. And not everyone will have gone to college and not everyone will have made it through freshman year at college. The time jump helped us come up what we think are satisfying endings for both 5A and 5B."
Awkward season 5B returns on 15 March at 10 pm EST on MTV.