Watch Gravity Falls finale live online: Dipper and Mabel will fight Bill to save their mysterious town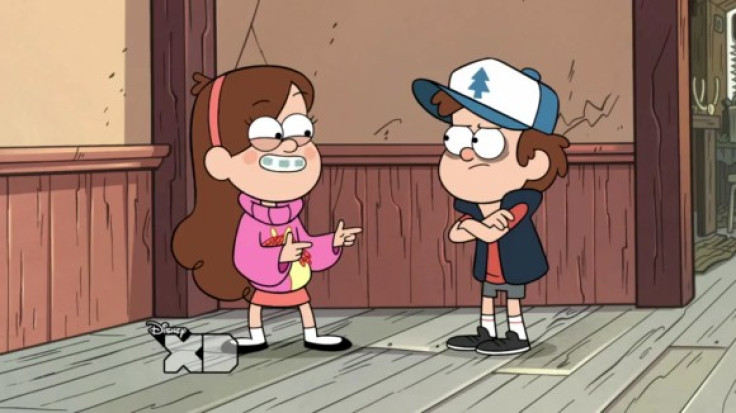 The adventure of the Pines family in Gravity Falls will come to an end on 15 February, when the finale of season 2 is aired at 7pm EST on Disney XD. Dipper and Mabel Pines will fight the evil overlord Bill Cipher, in a final showdown in episode 20 titled Weirdmageddon 3: Take Back The Falls.
Click here to watch the episode via live stream, you can also watch the episode online by clicking here.
According to the synopsis, "Ford discovers Bill's true motives and then a final confrontation with Bill leads to the Pines family's ultimate fate and greatest sacrifice."
In the previous episode, Dipper, Soos and Wendy freed Mabel from her mind-bubble and they reunited with Grunkle Stan at the Mystery Shack. Series creator Alex Hirsch talked about Gravity Falls finale in an interview with IGN. He admitted, "Endings are really difficult. Whether it's the ending of a TV show, the last day of school, the ending of a job or a relationship, we don't like endings. Endings are scary."
"I think finales are incredibly hard to write. I'd say the hardest thing to write in television is a pilot, and the second-hardest thing to write is a finale. Because a pilot you have to convince people to love you, and a finale you have to convince them to love you while taking something away from them -- which is basically impossible."
Hirsch also thanked fans for their support throughout the series. He said, "I'm so grateful for the fan community that does exist. I'm grateful for their fan work. Every time I see it, it makes me smile. So as long as they're making it, I will be seeing it, and I will be appreciating it. I will be their fan now, if that's any kind of consolation."
The creator was of the view that kids would not connect with Gravity Falls. "I honestly thought it would go over kids' heads. It's not that I wasn't anticipating their intelligence, but I don't think I was anticipating the scope of their passion. I was so pleasantly surprised."
The Emmy Award-winning animated series is based on Hirsch's real-life adventures with his twin sister. The show follows the lives of twin brother and sister Dipper and Mabel Pines on an adventure of a lifetime, when they spend the summer with their great uncle, Grunkle Stan, in the mysterious town of Gravity Falls, Oregon.
© Copyright IBTimes 2023. All rights reserved.