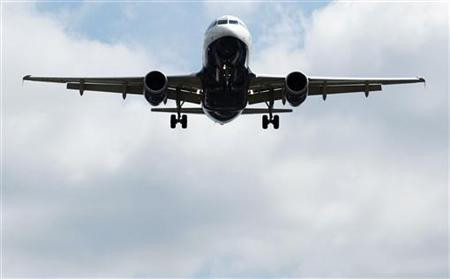 BAA, the owner of Heathrow and Stanstead airports, said that passenger numbers rose in Britain in the month of November.
Passenger numbers at Heathrow airport rose 4.3 per cent to 5.2 million, while at Stanstead airport passenger numbers declined 7.6 per cent to 1.2 million. The company's Scottish airports also saw passenger numbers fall 2.4 per cent to 1.3 million.
Overall in Britain BAA saw the number of people passing through its airports rise marginally by one per cent to 7.9 million. The company said that snow, fog and poor weather had cut passenger numbers by around 130,000 and that had the weather been better passenger growth would have been 2.7 per cent.
The strong decline at Stanstead airport was also attributed to a reduction in low cost airline capacity.
In the year to date passenger numbers declined 2.1 per cent to 96.8 million.
Colin Matthews, Chief Executive of BAA, said, "It has been a tough month for passengers with the worst snow for decades but people understand that safety comes first. We have invested in winter preparations and have worked around the clock to keep our airports running. But it is not just about clearing snow, it's also about landing and take-off rates and weather at destination airports. Heathrow and Stansted have remained open throughout, but elsewhere and across Europe some airport closures were inevitable.
"Despite a further increase in passengers at Heathrow we have kept queues¹ down, returned people's bags quicker and improved passengers' journeys.
"Heathrow's £5 billion investment programme continues, modernising Terminal 3 and building a brand new Terminal 2 - the biggest private development in the country. We have a long way to go but real progress has been made in cutting queues, improving service and upgrading the older terminals.
"Airlines are benefiting from the improving economic climate and from having fuller aircraft, allowing us to make better use of the scarce resources we have at Heathrow. We're adjusting our landing charges to further incentivise greener, more efficient aircraft to benefit the industry, passengers and local community.
"On-going strong performance at Heathrow shows that the global recovery continues as we head towards Christmas and into the New Year."