Baby Dies of Blood Poisoning due to Contaminated Hospital Feed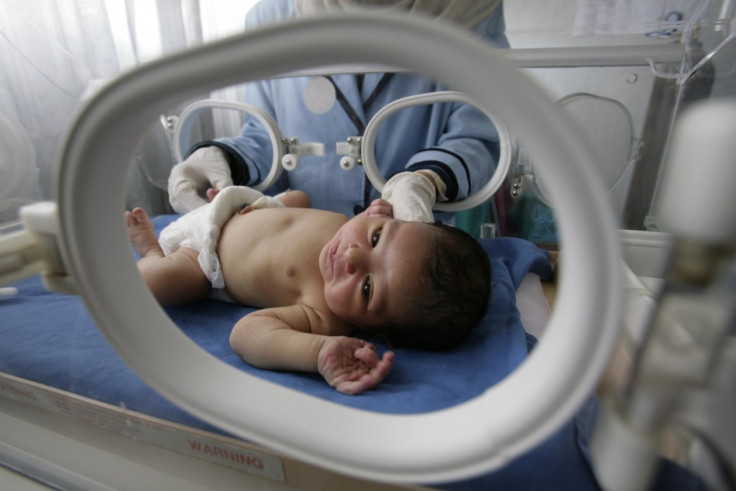 One baby has died of septicaemia after being administered a contaminated batch of liquid food.
14 more babies being cared for in neonatal intensive care units at six hospitals across England, are also reported to have fallen ill as a result of blood poisoning.
Public Health England (PHE) said the cases have been "strongly linked" with a number of batches of a liquid called 'parenteral nutrition', which was fed to the babies intravenously, as they could not be mouth fed.
Parenteral nutrition is usually used under sterilised conditions to reduce the risk of infections.
The newborn who died was being treated at London's Guy's and St Thomas's Hospital.
A spokesman for Guy's and St Thomas's Hospital said the infections first came to light on Saturday (June 31).
"All babies on the unit are being screened for the bacterium as a precaution and enhanced infection control measures have been put in place to prevent any further cases. These enhanced measures will remain in place until the Trust is satisfied that no other babies are at risk. We are supporting the parents involved and keeping them fully informed."
A spokesman for the Chelsea and Westminster Hospital, which has reported four babies infected since Friday (June 30), added: "We are very sorry to those families affected during this difficult time but all four babies are responding to treatment.
"Every baby on the unit has been screened for this bacterium as a precaution and even more stringent infection control measures have been put in place. Initially admissions to the unit were restricted but we are now returning to full operational capacity."
A statement from PHE said: "Many of the babies were premature and very vulnerable and one baby has sadly died but the others are responding to antibiotic treatment."
Professor Mike Catchpole, PHE's incident director, added: "We have acted quickly to investigate this issue ... and we have taken action to ensure that the affected batches and any remaining stock of this medicine is not being used in hospitals."
"This is a very unfortunate incident and PHE have been working closely with the MHRA to investigate how these babies could have become infected."
The hospitals affected by the contaminated feed are Chelsea and Westminster NHS Trust (four cases), Guy's and St Thomas' NHS Foundation Trust (three cases), Whittington Hospital (one case), Brighton and Sussex University Hospitals NHS Trust (three cases), CUH Addenbrookes (two cases) and Luton and Dunstable University Hospital (two cases).
Medicines and Healthcare products Regulatory Agency (MHRA) issued a Class 1 Drug Alert over the suspected batch of contaminated liquid.
PHE will launch a full enquiry into the incident.
© Copyright IBTimes 2023. All rights reserved.