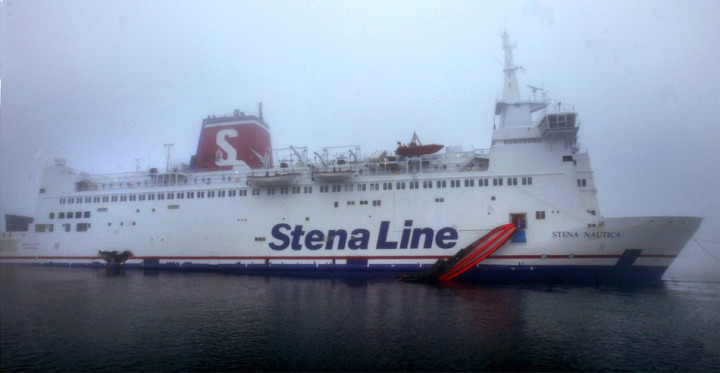 Police in Northern Ireland have called off a search for a baby believed to have fallen into the water from a Stena Line ferry after ruling it a false alarm.
A major search and rescue operation was launched on Wednesday evening after reports that a woman and a baby had fallen into the water as the vessel docked in Belfast.
The 37-year-old woman was recovered from the water within 15 minutes and taken to Belfast's Royal Victoria hospital where she was treated for hypothermia.
After interviewing the woman - who is in a stable condition - and her family, police now understand that reports of a baby falling in with her were incorrect.
A Police Service of Northern Ireland (PSNI) spokesman said: "Police have called off the search operation in Belfast Lough.
"Following an extensive search operation involving several agencies and volunteers and after enquiries with the 37-year-old woman and her family, police now understand the report of a baby going into the water was incorrect.
"Police do not believe there was a baby in the woman's care on the ferry. The woman, who is from Belfast, remains in a stable condition in hospital."
An eyewitness who originally raised the alarm cast doubt on initial reports, telling the Belfast News Letter that he did not see a child fall into the sea but did spot an empty pram close to where the woman fell.
"I was on the same side of the ferry at the time but was looking in the other direction when I heard the splash," he said.
"When I looked around, I could see a person in the water, but I couldn't tell if it was a woman or a man, from where I was.
"But I definitely could not see a baby in the water."