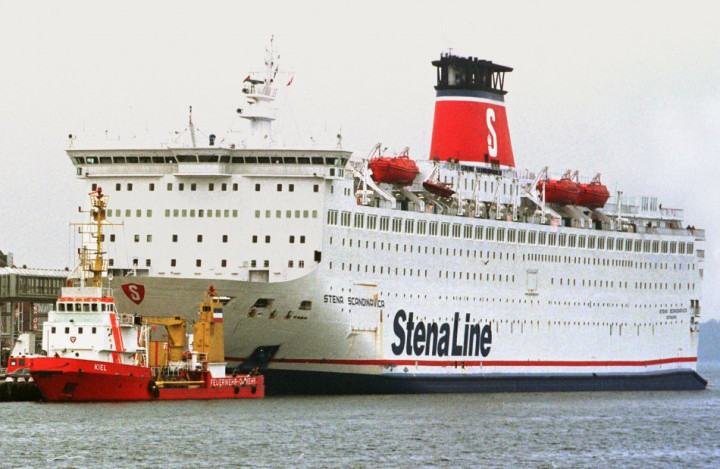 The search has resumed for a baby who fell from a ferry as it made its way into port in Belfast.
Emergency services are searching the harbour where the baby was reported to have fallen from the Stena Line ferry travelling from Scotland to Northern Ireland.
The alarm was raised on Wednesday evening and the search resumed this morning after poor weather forced rescuers to suspend their hunt.
A woman believed to be the baby's mother was rescued from Belfast Lough, close to Holywood 15 minutes after she fell overboard with the baby
Sources suggest the baby was only a few days old.
The woman was taken to the Royal Victoria Hospital in Belfast, where she is said to be in a stable condition.
John McPoland, of the Northern Ireland Ambulance Service, said the woman was lucky to be alive.
"She has been in the water for a while and you can understand that, from the coldness of that water, she would have been hypothermic," McPoland said.
"The crew were concerned enough about her condition that they did alert the hospital to expect them."
A spokesman for the Police Service of Northern Ireland said: "It was reported that two people fell into the water from a ferry. One person was rescued and taken to hospital for treatment for suspected hypothermia.
"The search operation is ongoing for the second person. This is believed to be a young child."
All Stena Line sailings to and from Belfast have been cancelled.
UPDATE: Belfast Harbour Missing Baby Fears Dismissed by Police as False Alarm