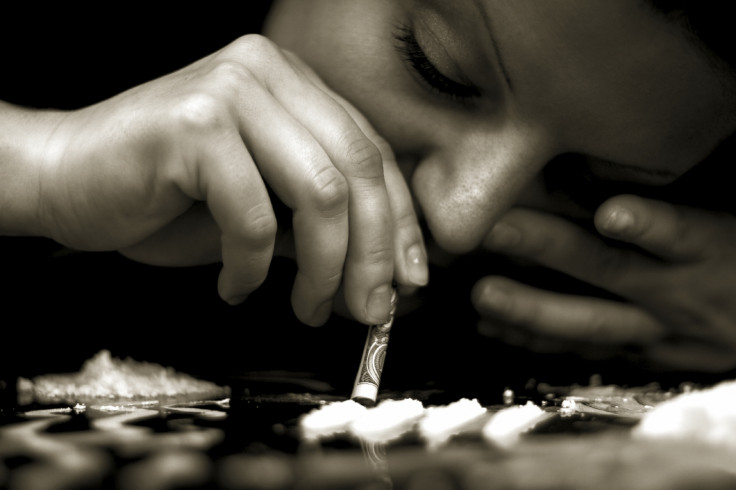 Nine backpackers were rushed to hospital in Australia after snorting a date rape drug they mistook for cocaine.
Three of the travellers remain in intensive care at the Royal Perth Hospital after taking the drug on Tuesday night (2 January), which brought on seizures, paralysis and hallucinations.
Tests by doctors discovered the drug was hyoscine, a white powder that, in small doses, is used to treat travel sickness.
But it is also used by criminals in large doses because it is able to put victims into a "zombie"-like state, making them easier to rob or sexually abuse.
Seven men and two women overdosed on hyoscine at the home the backpackers shared in the Western Australia capital. They included French nationals, two Germans, one Italian and a Moroccan. All were aged between 21 and 25.
The Italian victim, who only wanted to be known by his first name, Simone, said the drug was sent through the mail to someone who no longer lived at the address.
The group decided to open the package anyway and found a white powder inside wrapped in a piece of paper with the word "scoop" on it.
Another name for hyoscine is scopolamine, which might explain why "scoop" was written on the package.
However, the backpackers thought they had chanced on a free package of high-grade cocaine.
They divided the powder into nine doses and snorted it, quickly becoming paralysed and leaving them unable to summon help.
"We were powerless, we couldn't do anything," Simone told The West Australia newspaper.
'It was carnage'
The group were only saved when another housemate, who had been out for the evening, returned home and raised the alarm.
Neighbour Mark Evans witnessed a string of ambulances arriving at the backpackers' property to ferry them to hospital.
He said: "It was carnage. Some of them were strapped to the stretchers and were totally unconscious. Two other guys were fitting and flailing around with their arms and legs and pulling strange faces."
Emergency doctors at the Royal Perth Hospital raced to attend the backpackers.
Doctor David McCutcheon said: "They were brought to us in a state of agitated delirium. They were hallucinating, their hearts were racing, several of them had to be put in a medically induced coma for their own protection.
"Several of these people would have died I'm pretty sure without medical intervention and three of them are still in a critical condition."
The hospital said two French and one German remain on "full life support".
Doctor McCutcheon said it was unclear whether any of the patients would suffer lasting damage to their internal organs.
What is hyoscine?
In small doses hyoscine is sold over the counter as a tablet to treat travel sickness and gastro-intestinal pain. It is marketed under brands such as Kwells and Travacalm.
But when crushed into a powder and used in larger doses the drug can cause paralysis and, has been used by criminals to help carry out robberies or commit sexual offences.
In November, the My Family actor Robert Lindsay said a gang blew what is believed to have been hyoscine into the face of a young female friend outside a London nightclub.
Writing on Twitter the Citizen Smith star said: "A friend's daughter was recently approached by 3 men outside a London club and a substance blown into her face, in her shock she inhaled.
"It was a date rape drug. She was saved, but girls beware. Friends came to her aid but within seconds she lost all her sense and couldn't remember a thing."
The drug works by deadening neurotransmitters, which carry messages between a person's brain and nervous system.
Experts says the drug can produce feelings of euphoria and relaxation, but it larger doses this can lead to dissociation and unconsciousness.