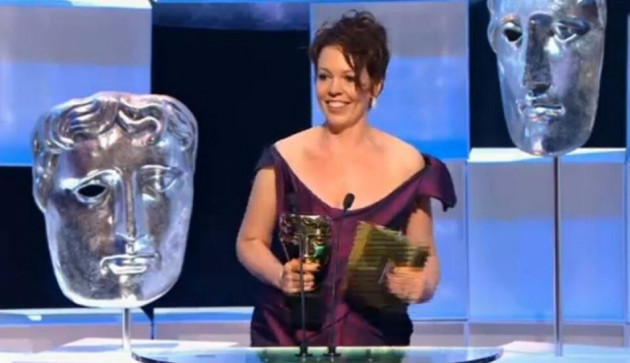 Actress Olivia Colman was the big winner at the Arqiva British Academy Television Awards (Baftas) held at the Royal Festival Hall in London.
The 39-year-old took home the awards for the best female in a comedy award for her role in BBC2's Olympics spoof Twenty Twelve and the supporting actress prize for BBC1 drama Accused.
"I can't believe it. I keep thinking it's wrong. I feel very wobbly. I thought I might be in with a chance for Accused, because it is such a beautiful script. But Twenty Twelve, I didn't think, because I was against such wonderful talents," she said, adding, "Hollywood hasn't called, unless they have got a digit wrong. Of course I would go if they asked. It's warm and they pay better. I wouldn't like to live there as I've got a family, but who wouldn't go for a couple of years."
Meanwhile, Sheridan Smith was seen getting emotional when she found out that she had won the prestigious award for Leading Actress for her role in Mrs Biggs.
"I'm just in complete and utter shock. When the nominations were announced I thought it was my mate winding me up until I went on Twitter and checked it was real," she said, "I was so convinced there was no chance I would win. But when they said my name it was like an out of body experience. It was surreal."
One of the big surprise of the night came when Channel 4's coverage of the London 2012 Paralympics won the award for Sport & Live Event beating the BBC coverage of the Olympic Games Opening Ceremony.
Meanwhile, Former Monty Python star Michael Palin was awarded the Bafta fellowship.
Check out the other winners of the night
Leading Actor
Ben Whishaw - Richard II (The Hollow Crown)
Supporting Actor
Simon Russell Beale - Henry IV Part 2 (The Hollow Crown)
Entertainment Programme
Graham Norton for The Graham Norton Show
Entertainment Performance
Alan Carr - Alan Carr: Chatty Man
Male Performance in a Comedy Programme
Steve Coogan for Welcome To The Places Of My Life
Single Drama
Murder
Mini-Series
Room At The Top
Drama Series
Last Tango In Halifax
Soap and Continuing Drama
EastEnders
Reality and Constructed Factual
Made In Chelsea
Situation Comedy
Twenty Twelve
Radio Times Audience Award (voted for by members of the public)
Game of Thrones
For complete details of the winners, click here.