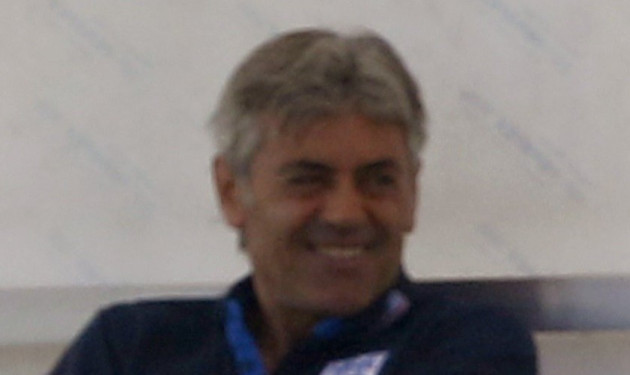 Tottenham Hotspur have confirmed the appointment of Franco Baldini as the club's new director of football.
The ex-Roma general manager turned down the post last September committing to a "long-term project" in the Italian capital following a six-year spell as director of football from 1999-2005.
But after two years in his restructured role at the Olympic Stadium, Baldini has moved to north London on a permanent basis and chairman Daniel Levy is hoping the Italian's broad experience can be an asset to Tottenham.
"Franco is extremely well respected in the industry, possessing an extensive knowledge of players around the world," said Levy.
"He will strengthen our football management team, particularly in the field of recruitment, working closely with Andre Villas-Boas and Tim Sherwood across all levels on the playing side."
While the move suggests Levy could take a backward step in relation to future transfer dealings, Baldini's appointment points towards a return to a structure which Tottenham abandoned in 2008 after the removal of Damien Comolli.
Having worked under the arrangement during managerial spells at Academica and FC Porto, Andre Villas-Boas is likely to have influenced such an appointment, which reaffirms his commitment to Tottenham following reports the Portuguese boss has turned down advances from Ligue 1 champions Paris Saint German to become their new manager.
"I have worked with one at Porto and Academica and had no issues with that and I certainly promote that," Villas-Boas said last year.
"In the end the structure that surrounds the football club is down to the chairman. It is not up to me to decide, it's up to the chairman. There are discussions and talks but in the end it is a club decision.
"I certainly think he is looking to further evolve in terms of the structure that surrounds the club."
Spurs had been linked with a move for former Barcelona director of football Txiki Begiristain, who subsequently joined Manchester City, and with Baldini intent on remaining at Roma in the short-term, the north Londoners' attempts to reorganise their back-room operations were put on the backburner until the end of the 2012/13 season.
"I have an obligation over here with Roma," Baldini said in September 2012. "It is a long project to which I am committed."