Tottenham Hotspur winger Gareth Bale has denied he ever considered leaving the club this summer.
The Welshman ended speculation over his long-term future by signing a four-year contract in the summer amid rumours of interest from Barcelona and Real Madrid.
Now fully committed to Andre Villas-Boas' revolution at White Hart Lane, the 23 year old says he never contemplated leaving the club during the summer.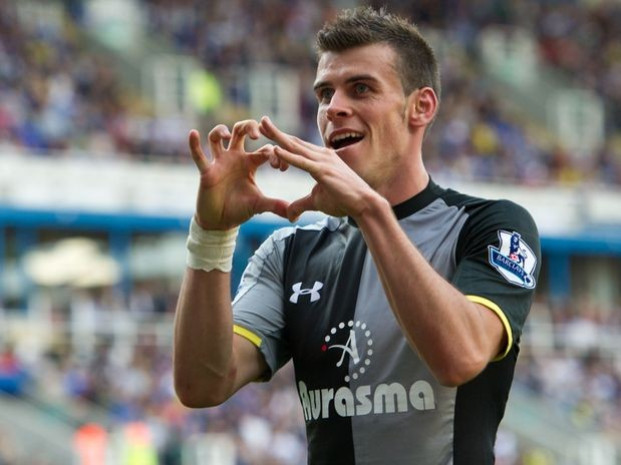 "No," he said when asked about whether he had thought about leaving Spurs at the end of the season.
"I've always been focused on my game, playing football, and I'm enjoying myself here at the moment so there's no reason to go anywhere," he added.
"I'm enjoying my football, we've got a great squad now and hopefully next season we can get Champions League football, where we should be."
Tottenham's inability to qualify for the Champions League for a second successive season contributed to the sacking of Harry Redknapp and Luka Modric's eventual departure to Real Madrid.
Bale had hinted prior to the end of the last campaign that any failure to qualify for Europe's premier club competition could lead to his exit, however having signed a four-year deal on improved terms, the former Southampton player appears settled.
After bringing in the likes of Moussa Dembele, Clint Dempsey and Jan Vertonghen during the summer, Villas-Boas has been charged with replicating the type of football which saw Spurs qualify for the Champions League during the 2009/10 campaign.
Home draws against West Bromwich Albion and Norwich City undermined Villas-Boas start as Spurs boss, but an impressive victory over newly promoted Reading on Sunday has kick started his tenure.
"We didn't have a great start last year and we were in a similar position this year," added Bale.
"We went on a run last season and there's no reason why we can't do it this year.
"It feels like a new club at the moment with the new training ground. It has excited everybody, and has brought everybody up again.
"It does take time. Everybody should understand that. There has been an improvement in every game and you saw that at Reading.
"Everybody just has to be patient. Things will come and it'll start to click like it did yesterday and, hopefully, we can push on from there.
"Everyone feels fresh again and we've got the new signings now, which is great.
"We've got a stronger squad now than we did at the start of the season. Our plan is to win every game and we'll be trying to do that."