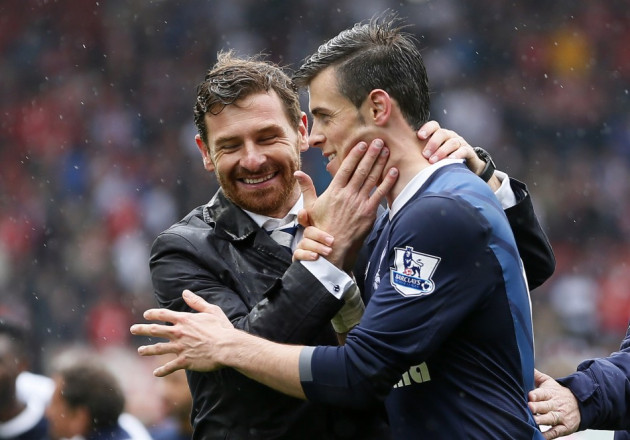 Tottenham Hotspur have taken a giant stride towards securing the future of Gareth Bale after manager Andre Villas-Boas revealed the club have entered talks over a new contract with the Wales winger.
Bale, whose current deal expires in June 2016, has been the subject of intense media speculation regarding his future with Real Madrid strongly linked with his services.
Madrid president Florentino Perez is a known admirer of the 24 year old however the La Liga side are still to firm up their interest while Manchester United, who initially missed out on signing Bale while at Southampton, have reportedly re-entered the fray.
Villas-Boas has been forced to deny numerous reports linking Bale with a move away from White Hart Lane and last season urged his prized asset to pen a new contract to end speculation regarding his future.
The Welshman has remained constant in his desire to one day play abroad, raising questions over his long-term commitment to Tottenham but those concerns are likely to be extinguished should Bale pen yet another new deal.
"We renewed his contract at the beginning of last season, if you remember, and it's something that is being dealt with by the chairman and the agent," Villas-Boas said.
"Talks are ongoing but that doesn't mean there is an agreement. At the moment we're confident that the player is under contract at Tottenham, as was done last year.
"At the moment we are confident. The player is under contract, a good contract at Tottenham, which was done last year.
"It's something we are speaking about but we don't have any further developments."
In June 2012, Bale signed a new one-year contract extension with Tottenham under renewed terms until 2016.
Last season, Bale scored 30 goals in 53 games for club and country as he spearheaded Spurs' Champions League qualification charge while he also became the third man to be named the PFA Players' Player of the Year and Young Player of the Year in the same season.
Such was Bale's influence last term, a campaign during which Tottenham were unbeaten in every game he scored in, Villas-Boas' side were accused of being a one-man team.
Former winger David Ginola believes Bale should thrive on such responsibility, with much of the club's ambitions resting on his shoulders.
"It's a big expectation on his shoulders, he knows that and I think he likes it," Ginola told Goal.com.
"When you have got responsibility and people relying on you, you're giving so much back, so I think he'll welcome that and want to help out as much as he can.
"For him, going to another club with a lot of stars, maybe things will be different, so he has to enjoy every moment at Spurs."